SPOTLIGHT 441
10/03/2014 12:58
Welcome to the Spot Light! This week's releases include just about everything you can think of, from instrumental hard rock, Ukrainian stoner/doom, pre-apocalyptic incantations, sunny acoustic psych pop, drone/dark ambient, Spanish-language 60's sounds, Ethiopian melodies, violent French punk, Japanese industrial and folk/power/melodic death metal to classic Motown hits, gospel masterpieces, melancholic Galician folk, pre-grunge Seattle stuff and Italian cinema scores. Besides recorded music, we've selected some upcoming shows that are bound to make you boogie! Artists like King Ayisoba, Pierced Arrows, Black Leather Jesus, The Cosmic Dead, Bob Log III, Horisont and many more are on the road ready to kick out the jams!
PSYCHEDELIC/PROGRESSIVE
Limited edition TOUR split single by two instrumental titans and their ongoing partnership to reinvigorate the hard rock world without words! The two great tracks are 'Fifty Three' and '71', which were mastered at Abbey Road Studios! This is the second 7-inch featuring both bands. It was released due to the immense popularity of the first vinyl and captures the raw energy and driving rock fury of both bands once more.
Watch the teaser HERE.
The music emitted by the RAGGED BARRACUDAS does indeed come across like a pack of Shreddin S phyraena. Yeah the drums get bashed, the bass slips n skronks and the guitar tears holes in the universe. But this band is channeling something very different than what you might be casting for. As you listen to these tracks, imagine wandering through the moonless streets of mid-70s Cleveland at midnight where the only other lifeforms are packs of urban vermin banging out a rock 'n' roll symphony on the bent hoods of rusted Plymouths. You really must hear this for yourselves, but on the three tracks they've released here ("Livin the Dream," "Cheap Allure" and "Motor Jam"), RAGGED BARRACUDAS are channeling the raw scraping guitars of Poison 13; the sparse/spaced barroom punk vibe of Bugger Off! -era Stack Waddy & Third World War; the lost-astronaut-floating-through-space-hurling-toward-the-sun-vibe of Mick Bolton-era UFO; and the plaintive, tortured, yet soulful vocalizations of both early Roxy-era Bryan Ferry and Crocus Behemoth.
Listen to 'Ragged Barracudas' HERE.
Limited to 400 LP's on black vinyl. Ethereal Riffian hail from Ukraine. 'Aeonian' is the band's most mature work so far, combining progressive stoner/doom with mind-bending psychedelia and the heaviest riffs in the entire galaxy. The eponymous book merged as a result of the intention to fully disclose the ideas and concepts of this album. The LP comes in a gatefold sleeve with a special 48-page A4-format book and a 4-page insert.
Watch the promo video HERE.
Their second album. La Secte Du Futur has neither an address nor shop window, just love and candies to be offered to children. In the middle of the fire-eaters and the wizards' holograms, listen to the tune cut in the X-ray and the pre-apocalyptic incantations of the order of the LASER temple. Limited edition of 500 copies.
Listen to 'Greetings from Youth' HERE.
Reissued on clear vinyl, presented in a gatefold sleeve. Drawing on the spirits of psychedelic innovators from both the USA (Velvet Underground, The Doors, Jefferson Airplane) and the UK (early Pink Floyd, The Beatles, Marc Bolan), Octopus Syng play exquisitely crafted songs that range from warm and sunny acoustic psych pop to acid tinged folk songs with hypnotic Kraut rock grooves and catchy jazzy rhythms. Gluing all the pieces together what you get is a band that plays a unique blend of neo-classical psychedelic rock. 'Reverberating Garden No. 7', is a vivid garden of earthly delights full of quirky, surreal songs that reverberate with love and harmony. It can also be a dark and sinister place. Yet there's always a loving, sweet cosmic vibe hiding somewhere in the flowerbed. So open the gate and enter the 'Reverberating Garden' with Octopus Syng.
Check out the video for 'Cuckoo Clock Mystery' HERE.
Edition of 300 copies on clear vinyl with a free mp3 download coupon. Following a number of quality drone/dark ambient releases on cassette including last years HITD release 'Orbs & Channels', as well as digital EP's, CD's and with some quality experimental collaborations and splits under their belts, it was high time that Romain Barbot and Greg Buffier got their 5 year evolution onto wax. And it has been worth the wait. 'Deep/Float' is arguably Saåad's most crafted and coherent work to date. This luminous album offers a 40-minute musical healing cure made up of a complex mix of field recordings, ambient improv and abstract drone. And, of course, the record wouldn't be complete without the tremendous artwork by Romain Barbot to visually complement the albums themes of sexuality and elemental forces.
The Portland-based band's devastating debut is full of heavy riffing, wah wah and impressive psych-leads. And is that a young Dicky Peterson (Blue Cheer) singing??
Listen to 'Banishment Ritual' HERE.
GARAGE/BEAT/PSYCH/MOD
2014 single by LOS NEGATIVOS. Spanish-language 60s sounds influenced by the Beatles (Rubber Soul, Revolver), Byrds (Younger than Yesterday, Fifth Dimension), Stones (Aftermath, Between the Buttons) and psych-pop, all with pure pop sensibility.
Listen to 'A Tumba Abierta / Turmix' HERE.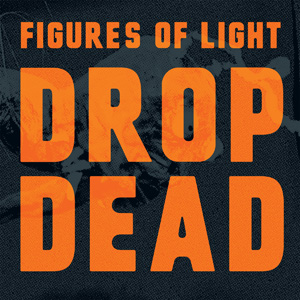 The Figures return with fifteen blazing Stooges/Velvets inspired new songs recorded live in one night in a Brooklyn basement studio! Original members Wheeler Dixon and Michael Downey are joined by Mick Collins (who produced the LP), Miriam Linna and Marcus "The Carcass" Natale. Tracks: My Box Rocks/Fifteen Minutes Of Fame/Alice/Black Plague Blues/With A Girl Like That/You're So Innocent/ Is It A Dream?/Colleen/World Of Pain/Mellow The Fuck Out/Family Fun Night/Screwed/A+/Youre Just Another Macaroon/Don't Call Us, We'll Call You.
Listen to 'Family Fun Night' HERE.
The first time the entire body of Andre Williams' Fortune recordings are brought together! This double-CD set represents square one for Andre and the trajectory on which he carved a "bad boy" rock'n'roll sensibility out of rhythm & blues. In the same way his friend Ike Turner created a modern, post-blues persona from his Mississippi to Memphis arc, Andre did so with the doo-wop genre in Detroit - a cousin of Memphis for its own unique mix of country and blues. This set contains the record that put Andre on the map, 'Bacon Fat', which was a legendary contribution to an era that mapped the land of a thousand dances, and with tracks like 'Jail Bait' also contains the stirrings of his envelope pushing sexuality. In the end 'A Fortune Of Hits' encapsulates the beginnings of Andre's legendary post-R&B and "black rock'n'roll". The tracklist includes 'Bacon Fat', 'Jail Bait', 'Going Down To Tia Juana', 'The Greasy Chicken', 'Pass The Biscuits Please', 'Doctor Baby', 'Weekend Man', 'Mean Jean', 'Put A Chain On It', and 26 more cuts!
ROCK/POP/WAVE
ZEA side: Highly catchy sub-world pop gem, based on an Ethiopian melody (Yemoye Lale - Abonesh Adinew) by Zea (Arnold de Boer, also in The Ex). Electro beat, moog bass, philicorda organ, sweet growling guitar and lyrics referring to the problem Frisian people (Arnold is from Fryslan, the North Central part of the Netherlands with its own language and culture) have with eating spicy food; it's all there. The cover painting is by Kristos Solomon, from Addis Abeba. Next to it De Boer writes the story how he met Oscar Jan Hoogland who joins on philicorda and moog on this song, about thirteen years ago, during his first hour as a teacher of philosophy at a secondary school in Amsterdam. Recorded and mixed at Next To Jaap Studio in Voorhout, NL, by Corno Zwetsloot and Zea, The Netherlands, 2013. OSCAR JAN HOOGLAND side: A six minute plus live recorded piece of improvised music on the electric clavichord by Oscar Jan Hoogland. Oscar Jan wrote about this: "Jack in a box! For a long time I had the wish to enter the sound world of the electric guitar. I was hoping to be able to combine this sound world with the improvisation language I developed as a pianist. Then I heard an early 70's recording of C.P.E. Bach's clavichord music by Gustav Leonhardt. Being recorded much to close, the loud high notes bend ridiculously. I loved it and thought; this is it. I started working on building my own electric clavichord. After trying out two clavichords and about 20 different guitar-pick-ups, a lot of soldering and clumsy DIY failures I came up with the electric clavichord as it is now. Tuned down an octave and played with unconventional techniques takes the bending and sound possibilities to a new level. This recording is a piece of the first solo concert I gave on my electric clavichord during one of the Trytone evenings, a monthly night for improvised music that took place at Zaal 100, Amsterdam (NL) ."
Listen to 'Exploding Head Syndrome' HERE.
Pressed on 180-gram vinyl, includes a download code. Songwriter and visual artist Richard Bolhuis (NL/UK) forms the core of House Of Cosy Cushions together with drummer Stephen Kiernan (Ireland). On 'Spell' House Of Cosey Cushion blend infectious experimental music with folk/psychedelia and punk, making this a euphoric collection of dark love songs, dreamy instrumentals and psychedelic trips. "Brooding, reflective, enigmatic..." (Mixtup). "A beautiful bewitching experience" (The Post).
Listen to 'Chant' HERE.
Originally released on the Scepter label in 1962, 'Baby It's You' marks the pinnacle of The Shirelles pop R&B sound. Formed in New Jersey in 1957 by four high school friends, The Shirelles found early success in 1958 with the classic 'I Met Him On A Sunday' but it wasn't until the Bacharach penned 'Baby It's You' and the Billboard chart topping 'Soldier Boy' that they really hit their stride. Those two stone classics are featured here along with ten more catchy numbers from such songwriting legends as Goffin & King and Shirelles' producer Luther Dixon.
Listen to 'Baby It's You' HERE.
PUNK/HC
First record of this violent French punk band. With a killer line up, guitar/vocal: Pierre GODDARD (ex-STRIKE UP, 1984), bass: Pascal REGOLI (ex-ANGEL FACE), drums: Hervé ZENOUDA (ex-ANGEL FACE, STRIKE UP, STINKY TOYS). LOOSE HEART became a top-notch French punk band. Everybody thought LOOSE HEART has never recorded any materials. It's not a miracle, but LOOSE HEART recorded three incredible tracks in 1976. 'Alone' was discovered on the compilation 'La France A Peur', now have a blast with two last songs. The only way to get this French punk rock holy grail!
Listen to 'Paris 1976' HERE.
BACK IN PRINT! 'Crucificados Pelo Sistema' contains all the fury, the frustration, the rage and the pain of four young ones, against the system in a country that was in the midst of a change from Third World to trying to fitting into new social order. The projected image of Brazil with its beautiful mulatas, exotic beaches and tropical fruit drinks filled them with disgust, living there in one of the most dangerous cities in Latin America. Their reality was brutally and they wanted to scream it at the entire world. 16 songs were formed on the same base as what would later be called D-beat. The Finnish bands from the 80s were really important in the Brazilian punk scene, just as Discharge was. Simple, fast and straight to the point. Two classic songs have been added for this special occasion, recorded for the classic 'Ataque Sonoro' compilation (which also contains Brazilians pioneers as Virus 27, Colera, Armagedom or Lobotomia amongs others). 180 gram vinyl. Gatefold with pics and musings by Gordo.
Listen to 'Crucificados Pelo Sistema' HERE.
Formed in 1978 by David Corboy, senior citizen in Northwest punk rock, (who had been playing in bands since 1963!), Portland's KBD punk legends SADO-NATION released their groundbreaking debut EP in 1980, and switched right after to faster and tighter hc punk mostly thanks to the addition of the singer Mish Bondage to the band. Voted best female vocalist by Flipside in 1984, Mish's frightening stage presence and meaningful lyrics, gave Corboy's compositions a new twist, which resulted in one of the most hidden treasures of American '80s hc punk history. SADO-NATION's first LP, originally released on the Brainstem label in 1982, is now legitimately reissued on vinyl for the first time in 30 years. After years of struggle and despair, hundreds of punk record collections can now be easily completed.
Listen to 'We're Not Equal' HERE.
INDUSTRIAL/DARK AMBIENT
Reissue of Japanese tribal/industrial pioneers, released back in 1989 on Musica Maxima Magnetica. Originally recorded and mixed in London, Napoli and Tokyo 1988, now remastered with additional bonus track. Comes on transparent green vinyl, limited to 150 copies.
Listen to 'Acqua' HERE.
Reissue of Japanese tribal/industrial pioneers, released back in 1988 on Eskimo Records. Originally recorded and mixed in Tokyo from December '87 to May '88, now remastered with additional bonus track. Comes on transparent blue vinyl, limited to 150 copies.
Listen to 'Fangs and Claws' HERE.
Reissue of Japanese tribal/industrial pioneers, released back in 1987 on Eskimo Records. Originally recorded and mixed in Tokyo from December '86 to March '87 now remastered with additional bonus track. Comes on transparent purple vinyl, limited to 150 copies.
Listen to 'Crackling' HERE.
Burn-printed and stained wooden slipcase containing the (first three) albums 'Whirling Dervishes', 'Mkwaju' and 'Acqua', each with a bonus track, plus the exclusive album 'Live Blood', featuring UNRELEASED recordings from the band's early years. All LP's in different transparent-coloured SPLATTER-vinyl. Limited to 100 copies.
Listen to 'Awakening' HERE.
Limited to 200 copies on transparent red vinyl. Reissue of industrial music's 'holy grail', released back in 1984 on Eskimo Records. This remastered reissue includes the 2 songs from the 7" 'We Wish You A Merry X-mas' and 3 unreleased songs from the early 80s! WHITE HOSPITAL was founded in 1984 by Tomosada Kuwahara who later established his own music under VASILISK and Jun Konagaya, who is the man behind GRIM, another unique pearl of 80s noise/industrial music.
Listen to 'Robotomy Operation' HERE.
METAL/STONER/HARDROCK
European version. Pressed on black vinyl, limited to 250 copies.
Listen to 'High Spirits' HERE.
Two great bands share one slab of vinyl. Limited to 500 copies. Tracks: Nekrofilth: 1.Shock Troopers 02:06 2.Filled with Disease 01:48 3.Shit Woman 01:48 Speedwolf: 4.Breakin' Down 04:30.
Listen to 'Shock Troopers' HERE.
Swedish sound ridden old school Death Metal from Germany versus cult death-metal guru?! Determined not to be left behind biting the dust, Germanys REVEL IN FLESH have exhumed an unreleased track taken from the recoding sessions of their acclaimed second album Manifested Darkness (Germany) released last year on FDA REKOTZ. "Corpus Vermis" is another glorious throwback to the days when Sunlight studio and ENTOMBED reigned supreme, yet with those youngsters own flair and melodic sense that really set them apart from the horde of Swedeath revivalists that had been sweeping mercifully the scene recently. GRAVE WAX isn't just another outlet for legendary former MASSACRE vocalist and one of death-metal original growler, Kam Lee but rather a unique occasion to team up with the Riddick brothers (including Mark, renowned graphic artist and responsible for this splits cover) to come up with their quite unique form of extreme music. That doesnt mean theyve forgotten their roots as besides a new, exclusive original ("Obscuria Darkness Enraptured"), theyre also covering here the mighty IMPETIGO by defiling their very own "Dis-orga-nized".
Check out the teaser HERE.
Their 2012 split with BUNKER 66 predicted a change in approach, a direction which they continue here. Nevertheless, the seven tracks on 'Faith Extinguisher' are still 666% pure BARBARIAN. This album is a sermon of allegiance to ALL things metal the '80s way.
Listen to 'Inhale the Dead' HERE.
Edition of 400 LP's on black vinyl, presented in a gatefold cover. It's surely no exaggeration to proclaim that Chicago's own 'High Spirits' are one of the hottest bands in contemporary metal. Now the time has come for the third studio album entitled 'You Are Here'. Nine timeless traditional metal songs played from the heart, full of power, passion and immortal hooks. All instruments were handled by Chris Black 'The Professor' himself.
Listen to 'The Last Night' HERE.
An expanded EP on black vinyl, containing 8 tracks. Presented in a heavy cardboard cover with lyric sheet. Night Demon is a young trio from California who literally fell out of the sky from now where. They've gone from just creating a bandcamp page to being invited to play KIT festival in Europe before their debut EP is even officially out! Fans that love old heavy metal from the N.W.O.B.H.M. are going to absolutely love this! Angel Witch, Raven, Iron Maiden, all that British styled heavy metal that started it all is feathered throughout their music. Think back to that time period and if you add harder punch to it all, thats what Night Demon is all about. It's a heavier/harder/grittier version of those bands with an American spice on top of it all.
Listen to 'Night Demon' HERE.
Remember Death Metal, Speed Kills or Grindcrusher?! Those early sampler compilations gave many future giants early exposure but also gave the fans a first glance at how diverse and dynamic the metal scene was back in the day. The accompanying compilation to the Underground Never Dies! book has a different goal: if to those who discovered extreme metal through Facebook or Hot Topic- these band names mean nothing, the real diehards on the other hand will savor finding for the first time such revered acts as INCUBUS, NECROVORE, INVOCATOR or DR SHRINKER. Hailing from Denmark, Australia, Canada, Germany, Chile, the USA and France, these bands share the same burning passion for a metal that was raw, unbridled and vicious. Featuring only rare demo tracks recorded in the second half of the 80s and ranging from thrash (ARMOROS), proto-black metal (SLAUGHTER LORD, POISON) to classic death metal (INCUBUS) and even black/death (NECROVORE), this is THE sound of the underground as it was almost a quarter of a century ago. LP version contains twelve tracks of underground metal. Can you hear the roar of the underground, raging as if there were no tomorrow?
The second self released album by the Dutch alternative rock/stoner band. Expect a fat but clean sound, double guitars and a good production. Lots of grooves, appealing compositions and influences ranging from Tool to Porcupine Tree, yet in a more song oriented approach.
Listen to 'On Hold' HERE.
Scythia's fourth release is a powerful concept album that draws influences from folk metal, power metal, melodic death metal, and progressive rock. '...Of Conquest' blends these styles into a seamless storyline, complete with an onslaught of memorable riffs, all-too-catchy choruses, instrumental virtuosity and a bold new production style that far exceeds any of their previous releases.
Listen to '...Of Conquest' HERE.
'...Of Exile' is a musical tale of betrayal and redemption set in Scythia's unique soundscape that borrows elements from folk, progressive rock and metal. This album features a dynamic blend of male and female voices (both harsh and sung), classical instruments including cello, oboe and trumpet as well as professional sound design to give the album a larger-than-life appeal. This record was produced and mixed by the renowned Shaun Thingvold (Strapping Young Lad, Zimmer's Hole, Lamb of God, Fear Factory) in Vancouver, BC. - Abort Mag
Listen to '...Of Exile' HERE.
"Odin-approved one-two punch of "Fierce Riders of Scythia" and "The Black Death" that kicks off '...Of War,' - Decibel Magazine - This Record Rules Feature. "A brilliant album" - Metal-Revolution.com. "What sets Scythia apart from the others is its specific attention to quality musicianship. The music is adventurous, creative, and epic." - MetalUnderground.com. "I really enjoyed the first single, "Fierce Riders Of Scythia" and I found myself immediately drawn into their world and once there, did not want to leave. The fascinating blend of metal and Russian/Middle Eastern folk music is quite surprising and exceptionally good." - PureGrainAudio. "Tracks like "The Black Death" and "Warrior's Anthem" serve as vast soundscapes versus standard metal tunes, that firmly place Scythia as a band of gypsy minstrels in this renaissance period of swashbuckling tales of swordplay. " - Metal-Rules.com.
Listen to '... Of War' HERE.
The intention of this EP was to capture Scythia as they sound live. They have chosen to abandon fancy post-production sound effects and extensive guest musicians in favour of capturing the energy and excitement of these compositions. 'Fierce Riders Of Scythia', 'Black Death' and 'Dies Irae Pt. 1' were originally recorded back in 2009 and appeared on Scythias debut .Of War' release. These tracks have been re-recorded and re-mixed to capture the mood and intensity of Scythia's current line-up.
Listen to 'For the Bear' HERE.
This juggernaut of a book is more than "just" a book. Not only is it one of the most complete and impressive compendiums of flyers, pictures, zines and reviews from the mid-80s until the early 90s - a/k/a the "golden years" of extreme underground metal - but its also a general overview of a time when internet and viral promotion wasnt even a sci-fi concept. When everything happened through mail or word-of-mouth and a very scattered secret society of misfits built piece by piece a gigantic network that remains to this day the very foundation of the music we all love and worship. With a cover by Mark Riddick and edited by longstanding Grinder Magazine publisher and respected figure Andrs Padilla - who already did a fantastic job on the Retrospectiva al Metal Chileno (1983-1993) - the book describes the underground "as devotion and commitment. Musically, it is the opposite of establishment and a giant fuck you to the system." It may have taken more than three years to put together those 500 pages but the result is nothing but outstanding. Uniting all of metals sub-genres under one flag (of hate) and with testimonials from Chris Reifert (AUTOPSY), Erik Danielsson (WATAIN) and Alan Moses (Glorious Times), Underground Never Dies! is way more than "just" a book. Its a monument dedicated to where the heart of REAL metal always beats
VINTAGE BLUES/R&B
Compilation of absolutely must have country blues. A mix of well known artists playing their signature songs and more obscure musicians. Highlights include Bukka White's elemental 'Fixin' To Die', Lottie Kimbroughs' seldom heard 'Don't Speak To Me', George Carters' haunting 'Ghost Woman Blues', Willie Browns' existential 'Future Blues', Monroe Moe Jackson's wild 'Go Away From My Door' and many more hits. The real stuff and some of Mississippi Records' all time favorite tunes.
SOUL/FUNK/DISCO
Marvin Gaye's second LP was a who's who of the Motor City, featuring background vocals from The Supremes, The Temptations, and The Vandellas, songwriting help from Norman Whitfield and Barrett Strong, and the undeniable musicianship of The Funk Brothers. One of the earliest hits for Motown's Tamla label, 'That Stubborn Kinda' Fellow', was instrumental in establishing both Marvin Gaye and the Motor City Sound. A classic piece of Detroit R&B history reissued here on LP.
Listen to 'Stubborn Kind of Fellow' HERE.
The second Ike & Tina Turner LP was comprised of 1961-1962 recordings made in the midst of their rigorous touring schedule along the fabled "chitlin' circuit" and in between club residencies in their home base of St. Louis. 'Dynamite!' features the Grammy-nominated, million selling single and all-time classic R&B track, 'It's Gonna Work Out Fine', but the hits don't stop there; 'Poor Fool', 'You Should've Treated Me Right', 'Tra La La La', and 'I Idolize You' were all chart hits. Absolutely guaranteed to fill the dance floor, Ike & Tina's 'Dynamite!' is probably their greatest LP and now it's back in print on vinyl!
Listen to 'Dynamite!' HERE.
GOSPEL
The third Staple Singers LP reissued exactly as it was originally released in 1962! On offer are some of the Staples' finest songs, including 'I've Been Scorned', 'This May Be The Last Time', 'The Day Is Passed And Gone' and 'Two Wings'. Expect sparse arrangements with Pops Staples' stunning guitar work at the front, modest percussion and the angelic voices of the Staple Singers. One of the great masterpieces of gospel music. Presented in an old school "tip on" cover including two inserts (a small press photo and extensive liner notes by Opal Nations with archival photos). Co-released with Yeti Records.
Listen to 'Swing Low Sweet Chariot' HERE.
The first Staple Singers LP reissued at last! And exactly as it was released in 1959! This is some of the deepest, most intense music ever recorded. Pops Staples' tremolo guitar may very well be the purest sound ever to hit air. Mavis Staples' probably has the most emotionally pure voice ever recorded. Every song is arresting and marvelous. The arrangements are sparse, featuring just Pops' guitar, simple drums and the voices of the Staples. They arguably were the most influential gospel group of all time. This LP includes classics such as 'Uncloudy Day', 'I Had A Dream' and 'Going Away'. Presented in an old school "tip on" cover, including two inserts (a small frameable press photo and extensive liner notes by Opal Nations with archival photos). Co-released with Yeti Records.
Listen to 'Uncloudy Day' HERE.
The second Staple Singers LP reissued exactly as it was originally released in 1961. Included are the seminal version of 'Will The Circle Be Unbroken?', the intense 'Too Close' which was recorded live in a church', the uplifting 'Don't Knock', and the stunning 'Downward Road'. Sparse and perfect arrangements featuring Pops Staples' tremelo guitar, minimal percussion and the voices of the Staple Singers. A true masterpiece of gospel music presented in an old school "tip on" cover, including two inserts (a small press photo and extensive liner notes by Opal Nations with archival photos). Co-released with Yeti Records.
Listen to 'Will the Circle be Unbroken?' HERE.
ELECTRONIC MUSIC
'A Visual And Auditory Reminder Of The Beauty Of Life'. For their second anniversary Dutch label Seja Records released a nice compilation called 'A Visual And Auditory Reminder Of The Beauty Of Life'. The visual aspect is shaped by the sleeve and the label of the record on which a shapely lady floats through a glittering universe, undoubtedly listening to this music. The record starts with a remake of Fatal Casualties' 'Porta Breath', followed by a remix of 'Generate Electricity' from Niton Decay. But there's more goodies on the plate. The rediscovered 'Poeme Electronique' is present with the strong kraut-like 'Let There Be Neon'. ImiAFan & Adrian Smith (known as Clickclick ) are present with the nervous 'Try One'. 'A Visual And Auditory Reminder Of The Beauty Of Life' is a rich and beautiful compilation with exclusive songs, which do justice to the compelling musical ambitions Seja Records. Tracks: A1 Fatal Casualties - Porta Breath (Remake) (Sweden) A2 Niton Decay - Generate Electricity (Germany) A3 Poeme Electronique - Let There Be Neon (England) A4 ImiAFan & Adrian Smith - Try One (Slovakia/England) A5 Kompleta (The Netherlands) B1 Sophya - Mechanical Butterflies (The Netherlands) B2 Das Ding - Kafka Blues (The Netherlands) B3 Mängelexemplar - Internetdemenz (Germany) B4 Selofan - Nafthalini (Greece) B5 Traffic A.M. - Babylon (Germany) B6 Chambre Froide - Les Machines (France).
Listen to 'A Visual and Auditory Reminder of the Beauty of Life' HERE.
EXPERIMENTAL/SOUND ART
There were times, blessed times when man had not yet lost the sense of his connection to both Nature and the Sacred, when church bells used to be heard across the countryside to banish approaching storms from hamlets and villages. In the Teutonic regions, this was called 'Wetterläuten', the "chiming away" of bad weather. Anyone who ever had the privilege of experiencing the ecstatic and all-embracing live improvisations of WERNER CEE (e-chin/lapsteel guitar/electronics), NORBERT GROSSMAN (synth/church organ) and EVA KORN (gongs), will understand why the South-German trio have chosen this archaic name for their project. Wetterläuten's atmospheric manipulations range from dreamy sunset drones to heavy pre-storm electricity to apocalyptic orchestral deluge, penetrating and bringing into motion the very cosmic fabric around them. Their unmistakable sound owes much to their unusual instrumentation, especially the combination of e-chin (an electric version of the ancestral Chinese Guqin zither) and live electronics, and of course Eva's virtuosic gong playing. Understanding themselves more as a musical concept than a band, Wetterläuten regularly involve other musicians, especially Norwegian guitarist ALF TERJE HANA and drummer MICHAEL HOFMANN.
Listen to 'Take Us Anywhere' HERE.
Sub Rosa recordings 1996-2003: the complete series of works made by David Toop for the Belgian Sub Rosa label. Tracks: CD1: 01-13. 37th Floor at Sunset (2000) (full album) 14. Tricyrtis Latifolia (2002) (from Floating Foundation Vol. 2) 15. Kolade Spirit (2002) (from Konstantine Raudive, The Voice Of The Dead). CD2: 01-13. Black Chamber (2003) (full album) 14. Boneless (1996) (from L'Inachevé - The Unfinished).
FOLK/ACID FOLK
FAEY features ex-FAUN lead singer Sandra Elflein! The Sound of FAEY is characterized by a unique melange of acoustic instruments such as violins, flutes and guitars, ethnic percussion, and some more classic instrumentation, rooted in rock (keyboards, guitars, drums, e-bass). Sandra Elflein's out-standing vocals sound different from song to song, making FAEY a unique listening experience between folk, romanticism, rock and medieval atmospheres. All songs are original FAEY compositions, that accompany classic texts from great German- and English speaking poets such as Schiller, Eichendorff, Robert Louis Stevenson or William Butler Yeats - enriched by selected lyrics written by Sandra Elflein herself. This debut was produced by Simon Michael Schmitt (Subway To Sally).
Watch the trailer for 'Golden Apples' HERE.
On CD, it's the 2014 album by Dutch pagan folk band OMNIA.
Listen to 'Earth Warrior' HERE.
Even before the recent chart success of groups like Faun, pagan folk is one of the most exciting genres of alternative music. From the homeland of the pagan folk-inventor Omnia now comes Sowulo. Sowulo make ambient pagan folk - similar to their famous colleagues they are using modern acoustic instruments as well as a historical tone generator. Their debut album is called 'Alvenrad', an old Dutch translation for 'sun' from the Old Germanic Edda.
Listen to 'Mabon' HERE.
NEOFOLK/DARK FOLK
Sangre De Muerdago is the brainchild of Pablo, creative musician known for his past in many crust bands for almost two decades, such as Ekkaia, Cop On Fire, Leadershit and Ursus among others. Sangre De Muerdago puts together the four winds to create a world of fairy-like reality. This release gives the quieter and more melancholic Galician folk from the late '70s and early '80s a new dimension, where nature, folk tales, old wisdom, mysteries and love get together to bring us to a world of ancient musical enchantment. Edition of 500 copies, presented in a thick gatefold sleeve.
Listen to 'Braided Paths' HERE.
WORLD MUSIC/ETHNIC
Beautiful and haunting Greek urban songs recorded between 1933 and 1937. Rita has a haunting voice and is accompanied by stunning Greek master musicians. Includes classics such as 'Don't Cry Anymore', 'In The River - My Clothes', 'Two Hearts Pained' and 'Mother, Don't Send Me To America'. Includes an insert with liner notes by Ian Nagoski. A co-release with Canary Records.
Listen to 'I Can't Cry anymore' HERE.
SOUNDTRACKS GENERAL
'Tulpa,' the third film of Federico Zampaglione, discovers the thin soul of Giallo, bringing the Italian cinema to the glories of the past with this sensational new horror thriller. Meet Lisa Boeri, the ultimate driven professional at the top of her corporate game. But by night Lisa frequents the notorious Club Tulpa, owned by a mysterious Tibetan guru. Tracks: Side A: 1. Tulpa 2. Phurba 3. Lonely Nights 4. Working My Ass Off 5. Black Meditation. Side B: 1. Aftermath Blues 2. Kiran's Theme 3. Italian Giallo 4. Lisa's Theme 5. Monk's Dream 6. Bloody Radio. CD: 1.Tulpa 2. Phurba 3. Escape from Tulpa 4. Lonely Nights 5. Working My Ass Off 6. Aftermath Blues 7. Kiran's Theme 8. Black Meditation 9. Italian Giallo 10. Lisa's Theme 11. Monk's Dream 12. Bloody Radio 13. Gore Track 14. Lonely Nights (Solo Sax).
Watch the trailer HERE.
80s/90s REISSUE
'Something Quick' was originally released on cassette in 1986. This edition is remastered and restored to its full glory, with 6 bonus tracks added. Why put out this old pre-grunge Seattle stuff now? Easy. It rocks like the devil himself. It must be heard. The Queen Annes started out as a bunch of Bellevue, WA, high school lads who wanted to rock hard in the pre-grunge days of Seattle. Though mostly retired to their country estates, they play upon occasion both as themselves and their alter ego blues band, Last Of The Steam Powered Trains.
Listen to 'Something Quick 1980 - 1985' HERE.
SHOWS
De Keefmen (Grey Past)
March 14 - Vera, Groningen (NL)
De sp aties (Grey Past)
March 15 - Pacific Parc, Amsterdam (NL)
King Ayisoba & Band + Zea (Makkum Records)
26/3 Merleyn Nijmegen
27/3 Rasa Utrecht
28/3 OCCII Amsterdam
29/3 Bijlmer venue t.b.a. Amsterdam
30/3 Worm Rotterdam
Noothgrush (Emetic Records / Southern Lord)
11/4 OCCII Amsterdam
Pierced Arrows (Tombstone Records)
29/3 Patronaat Haarlem (Kliko Fest met King Automatic (Voodoo Rhythm), Jack Of Heart (Born Bad), King Salami & The Cumberland 3 (Soundflat) etc.)
30/3 Little Devil Tilburg
14/4 OCCII Amsterdam
Black Leather Jesus (Steinklang), Con-Dom (Tesco Organisation / Old Europa Café) e.a.
18/5 OCCII Amsterdam
19/5 The Pit's Kortrijk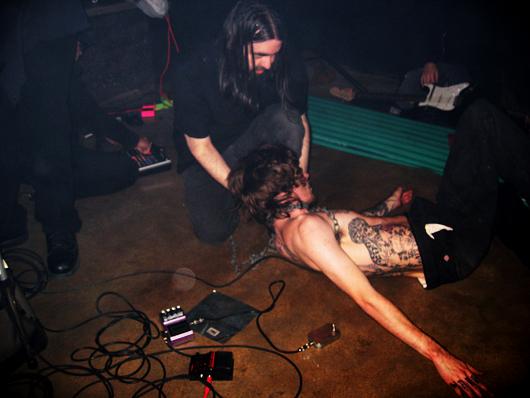 Naïve Set & Katadreuffe (Subroutine)
5/4 Patronaat Haarlem
Eläkeläiset (Nordic Notes)
8/4 Patronaat Haarlem
The Cosmic Dead (Sound of Cobra / Evil Hoodoo)
5/7 Patronaat Haarlem
Bob Log III (Voodoo Rhythm)
3/6 Patronaat Haarlem
Roadburn 2014 (9-13/4):
11 Paranoias (Ritual Prod.), Atlantis (Dunk! / Vinyl Overdose), Bong (Blackest Rainbow / Ritual Prod.), Carlton Melton (Blackest Rainbow), Circle (Ektro etc.), Horisont (Crusher), Mühr, Noothgrush (Emetic), Procession (Doomentia / High Roller), Sourvein (Emetic), Sula Bassana (Sulatron), The Cult Of Dom Keller (Cardinal Fuzz), Papir meets Electric Moon (Sulatron).
Blog
Previous editions:
27/02/2014 17:23 SPOTLIGHT 440
21/02/2014 16:27 SPOTLIGHT 439
17/02/2014 15:56 SPOTLIGHT 438
08/02/2014 18:04 SPOTLIGHT 437
03/02/2014 14:58 SPOTLIGHT 436
27/01/2014 12:19 SPOTLIGHT 435
17/01/2014 17:53 SPOTLIGHT 434
09/01/2014 16:24 SPOTLIGHT 433
20/12/2013 11:28 SPOTLIGHT 432
13/12/2013 19:10 SPOTLIGHT 431
06/12/2013 14:59 SPOTLIGHT 430
29/11/2013 18:15 SPOTLIGHT 429
22/11/2013 11:37 SPOTLIGHT 428
16/11/2013 13:28 SPOTLIGHT 427
08/11/2013 11:28 SPOTLIGHT 426
01/11/2013 11:33 SPOTLIGHT 425
25/10/2013 11:21 SPOTLIGHT 424
18/10/2013 11:16 SPOTLIGHT 423
11/10/2013 11:31 SPOTLIGHT 422
04/10/2013 11:42 SPOTLIGHT 421