SPOTLIGHT 16
25/04/2021 12:48
Welcome to the Spot Light. Check out the latest psychedelic, cosmic, prog, freakbeat, folk, kraut, experimental, jazz, drone, mystical, and avant-garde sounds! https://www.shinybeast.nl/blog
PSYCHEDELIC/PROGRESSIVE/FOLK
Heavy psych insanity from 1989, featuring Monster Magnet's founding members John McBain, Dave Wyndorf and Tim Cronin plus Shaune Kelley (Ripping Corpse) and Joe Paone (HellSausage). Originally releaed on cassette, now available on vinyl, this album features long tracks with a raw, in your face lo-fi sound, walls of fuzz-wah guitars, caveman drums and echo-laden treated vocals. Acid Reich was influenced by '60s garage rock/punk, freakbeat and '70s space- and hardrock and brewed a mind altering, brain damaging cocktail with those ingredients.
This is the first official re-release on vinyl under licensed courtesy of BMG Rights Management, UK, remastered from an original master copy out of the vaults of BMG. Originally released in 1969 on Pye Records. To check out Blonde on Blonde's 'Contrasts' album, light a joss stick and prepare to take a psychedelic trip back in time to those incense and peppermint flower-power days of the glorious late 1960s. The album starts with the dramatic introduction 'Ride With Captain Max' that sounds like something that was left out of the sessions of the Rolling Stones 'Their Satanic Majesties Request' with a pounding percussion roar, sneering guitars, and a thundering bass line that makes it perfect for a roller-coaster ride before going into a calm folk-like lyrics that is yet a breathtaking experience. This song is a veritable potpourri of acid-drenched guitar leads, gloriously combined with gentle acoustic guitar passages. Next, we have the early beginnings of raga-rock with sitar and flute on the groove with 'Spinning Wheel'. This guitar and sitar song sounds very Indian featuring a simply stunning sitar solo that radiates 1960s flower-power like a bright ray of sunshine. 'No Sleep Blues' is an entertaining interpretation of the Incredible String Band song, full of angelic slide guitar, tempo change, and such a connection with the original spirit of the piece, that if the ICB had ever rocked up, this is probably what they would have sounded like. 'Goodbye' is a bittersweet ballad with a lovely 1960s melody with a baroque pop sound. The garage rocker 'I Need My Friend' has a great pounding piano work, fuzz tone guitar sounds, another wild psychedelic excursion along the hippie trail. The doomy and explosive 'Mother Earth' is a sophisticated dramatic composition, still in a heavy blues rock vein, but with a more progressive atmosphere. Bonus track 'Country Life', the flipside of the first 7", a wonderful psych-pop song, closes side one. Side B starts with a very accomplished version of the Beatles' classic 'Eleanor Rigby', given the Blonde on Blonde jangling guitar treatment with an almost unrecognisable introduction, and replaces the string quartet with an insistent acoustic and gentle percussion - and a trumpet. 'Conversationally Making The Grade' is another rip-roaring sonic boom of keyboard prog with some wild psychedelic guitar riffing thrown in too. This music is a blast! 'Regency' is a short instrumental piece that goes into the classical sound of the 15th century with harpsichord and Spanish guitar fingerpicking techniques before seguing into the Renaissance folk beauty on 'Island On An Island', a lovely nautical-sounding folk song that dances merrily along on a wave of flutes, acoustic guitars and gorgeous multi-part harmonies. There's a beautiful ballad on the way with 'Don't Be Too Long', which is a complete contrast to the heavier psychedelic numbers on side one, and it's a welcome diversion too, featuring a vibrant acoustic guitar and with the singer in appealingly fine voice. This is probably one of the best 1960s pop songs that no one's ever heard of. The original album ended with the beautiful 'Jeanette Isabella', a gloriously uplifting piece of music, featuring scintillating sitars and acid-soaked electric guitars. On this reissue we have another bonus track with 'All Day All Night', the A-side of a 1968 single, heavy in sitar, recalling the Beatles' early use of the instrument, like a hi-energy 'Within You Without You'. This album is an authentic representation of what was being called progressive rock in 1969, before the release of King Crimson's debut, although not really what we'd think of as prog rock now. The quality lies in how the several genres (folk, blues, psych and rock) are fused together with a fresh energy, that successfully heralds in, and provides a missing link from psychedelic rock to progressive rock that was about to explode on an unprepared world. This rare album is a must have for anyone who wants to get into the deeper realms of the underground-era. The album comes with exact reproduction of original cover sleeve, additional cover-sized insert with bandstory and photos. A highlight! Highly recommended!
The Massachusetts-based band's fifth full-length release 'V' offers a formidable blend of dirty '70s style rock, doom and blues that'd make the devil blush. This is the BLACK VINYL EDITION.
The Massachusetts-based band's 2019 full-length release 'Warrior Queen' offers a formidable blend of dirty '70s style rock, doom and blues that'd make the devil blush. This is a repress on RED VINYL.
Repress on black vinyl. Official vinyl release of one of the most legendary German small label pressed albums. Originally released in 1971, this album is an intense and bombastic hybrid between heavy fuzz acid guitar, instinctive free rock improvisations and some lyrical, classical influenced interludes/fragments. Mammut played in an impressive and comvincing manner their conception of an psychedelic rock opera. For that each title includes the name Mammut. The opening track 'Bird Mammut' is a groovy, percussive, crazy psychedelic affair featuring an avalanche of drums, trippy organs, bluesy e-guitar and wistfull flute passages. 'Classical Mammut' delivers a short piano interlude, a pleasant melodic moment. 'Mammut Ecstacy' is a fuzzy heavy psychedelic composition with furious rhythms, an efficient bass guitar leading theme and some nice keyboard moves. 'Foot Machine Mammut' alternates a bluesy popsong with free guitar jams accompanied by Hammond organ. Perhaps parts of the first Embryo album are comparable to this. 'Nahgarn Mammut' is their attempt to be more lyrical and melodic, while the album closes with 14 minutes of 'Mammut Opera', which show Mammut at their best. Dark sounds with hints of Amon Düül II, heavy blues rock with all sorts of strange, ethnic and gothic touches are combined in their music. Altough the band themselves quoted 'Deep Purple In Rock' as a major influence, their spirit was purely krautrock. Their sole album is a legendary rarity. The LP comes with 1 bonus track.
The obscure British prog band Mighty Baby evolved from an earlier group called The Action, a London mod act that signed to Parlophone after building a strong live reputation, with guitarist Alan King, bassist Mike Evans and drummer Roger Powell, later expanded to include former Savoy Brown guitarist Martin Stone and keyboardist/sax player Ian Whiteman. Moving heavily into experimental psychedelia in 1969, they cut this incredible debut album for the Head label, which is rightly hailed as one of the greatest psychedelic records of all time. With jazz, blues and improvisational references abounding, tracks like 'Egyptian Tomb' and 'House Without Windows,' the latter with its dramatic stereo drum panning, demonstrate why this disc is such a lost classic. Comes in gatefold cover.
A superb, though at the time unissued, US hard psychedelic album from 1972 is now available on vinyl. Dominated by killer Hammond organ, hard guitar and powerful vocals, Noah's music is dark and heavy and recommended to fans of a.o. Fraction, Steppenwolf, Iron Butterfly and Blue Cheer. This edition is expanded to the DOUBLE-LP format with rare, stunning demo recordings from the years '67-'71 plus some garage-psych 7-inch sides from pre-Noah outfit The Sound Barrier. An insert with liner notes and photos is included!
Severant brings to life righteous psychedelic sounds by combining their love for the late '60s and early '70s fused with their attraction to the dark. A steady groove laid down by drummer Koen Steendijk locked in with the melodic bass parts played by Riccardo Subasi granting total freedom to the untamed and wild guitar riffs played by Erik van Liempd and Loet Braamkolk that cover the harmonic area of their sound. The emotionally loaded vocals sung by Erik carry the songs to new territory, revealing sincere heart and soul to the mix. They give birth to their songs with elaborate jams resulting to the organic feeling that Severant brings, which is the essence of the band. For fans of Pink Floyd and The Devil's Blood.
Shem is a collective of musicians aiming to create improvisational sound pieces influenced by wide range of eras and strains of psychedelic music: from early Krautrock bands such as Amon Düül, Can and Popol Vuh, to the oscellation driven space rock of Hawkwind and the meandering soundscapes created by contemporary bands such as Electric Orange, Oresund Space Collective and Kungens Män. Through combining elements of ambient, drone, psych and space rock into epic, reverb drenched jams, Shem take the listener onto a cosmic journey into their own realm of musical experimentation. On their sophomore album, the band continue their research mission into the deep field of sonic improvisations, following up 'The Hill AC' with a 40 minute journey into cosmic abysses, across obscured nightscapes and into the vastness of space. Keeping up the momentum with a constant motorik groove, Shem explore both moments of atmospheric calmth and distorted maelstroms of psychedelic bliss, offering the listener a gateway into their realm of musical experimentations once again. Limited to 150 copies on black vinyl.
This is an official re-release on vinyl under licensed courtesy of BMG Rights Management, UK, remastered from an original master copy out of the vaults of BMG. The album was originally released in 1971 on B & C records (Germany: Brain Records). It's rated very high by critics on the charts of acid folk albums of all time. Side one starts with 'The Future Won't Be Long' (4:17). The aggressive voice of Martin Cockerham is beautifully counterbalanced by the gorgeous, placating tones of Barbara Gaskin. Drumless, the strums of the acoustic guitar, the violin and bass work all provide the strong rhythmic compass for the singers' message of insistent warning. Julian Cusack's violin is as insistent as the singers. Full of power! 'Island' (3:39): violin and picked guitar provide the only background support for Martin Cockerham's vocal. It picks up speed as it morphs into a kind of reel between Martin, Julian and a second violin track. This is melancholic. 'Magical Mary' (6:20) races out of the gate with Martin and Barbara doubling up on the delivery of the story. Nice time shifts with the choruses makes it interesting. Bass, strummed acoustic guitar and frenetic violin play keep it very tight! At the three minute mark the song shifts again, letting Barbara take the vocal lead in a very seductive way (as contrasted by Martin's abrasive approach). The many shifts and changes over the course of this longer song definitely give it credibility for the prog world sticklers. Amazing instrumental outro. Absolutely great song! 'Captain's Log' is soft and pop-folkie, more in a 1960s Paul Simon kind of way. A cool, melodic song with all of the synth "wind & water" effects. 'At Home In The World' (3:07) sounds like S & G's 'America'. Piano-based, with background strummed guitar, drums, horns and gorgeous harmony vocals from Barbara during the choruses. 'Cogwheels Crutches And Cyanide' (6:00): another Dylan-like vocal supported by full band - acoustic guitar, bass, full drum kit drumming, and violin. At 4:00 bare bones acoustic guitar is joined by an eery Peter Gabriel-like theatric voice while piano, organ, drums, bass and Barbara amps it up. The song ends with Martin's bellicose voice over the crescendo of the full band. Side two starts with 'Time Will Tell' (5:32): a keening solo violin opens this song before bass and female vocal enter to help tell the tale. Very proper, almost operatic singing. Bass, second background violin and lead violin speed up for bridge to a new section with acoustic guitar strumming, piano, and bass supporting Barbara's beautiful delivery. A politically ambiguous song telling us that no system will last forever. Cool song! 'We Were A Happy Crew' (5:29): gentle piano, strings/synths support Barbara's gentle vocal for the opening half minute before full band and Martin's background vocals join in for support. Interesting violin solo at the end of the second minute leads to beautiful old-sounding acoustic guitar play and new vocal section. The instruments get insidiously stronger, building to crescendo before decaying at the end. Another highlight! 'Love Is A Funny Thing' (2:00): gentle guitar picking supports the diaphanous upper register voice of Barbara Gaskin. Recorders join in with the second verse. Nice! 'The Duke Of Beaufoot' (8:06) ends it dramatically. Violin and bass plays the introduction before male/ female vocals with permanent exiting violin play slices it up. After 4 1/2 minutes a strummed guitar and female vocals take over. Fantastic. Beautiful voice and exciting violin play and great piano by Julian Cusack. A highlight! Martin Cockerham's acoustic guitar is the key element of Spirogyra's sound, it is bright, percussive, and dynamic, all of the elements that a folk guitar should have. Barbara Gaskin and Cockerham are the main singers on the album. Gaskin's gentle, feminine, attractive, angel-like voice puts the listener in heaven. Cockerham's singing is the polar opposite. His voice is wild, throaty, and perfectly suited for English outlaw-folk. The band's violinist, Julian Cusack does fantastic work at enriching plain acoustic passages with his typically English fiddle playing. He also adds interesting keyboards touches on some songs. The electric bass guitar played by Dave Borrill keeps the music lively. 'St. Radigunds' is instantly a lovable album upon first listen and has become an important pillar in the musical world of many aficionados of psychedelic, progressive, acid folk rock! This is one NOT to be missed. The album comes with 4-sided cover-sized insert sheet with band story, photos and all lyrics.
Glasgow's boogie proggers Tear Gas grew out of the Mustard band. Debut LP 'Piggy Go Getter' was a blend of hard boogie rock with psychedelic prog leanings and although their eponymous second album (from 1971) continued in roughly the same direction, the musicianship is far stronger here and the prog side of things more nuanced, as heard on songs like 'The First Time.' Somehow the deserved fame was not forthcoming, leading the group to morph into the Sensational Alex Harvey band and lead singer David Batchelor to a stellar production career. Yet, Tear Gas remains the best of their hard-to-find catalogue, appealing to hard rockers and prog fans alike.
Repress on black vinyl! Official reissue on vinyl of famous German band Wind's legendary first album 'Seasons', originally released by the +Plus+ label (a short-lived progressive subsidiary of budget company Europa) in 1971. This is a real classic German krautrock album. The poetic and complexly crafted songs of the album were filled with extensive instrumentals and unusual diversions. The LP comes with 4-page insert with band story, told by bandleader Steve Leistner and with a lot of unseen and rare photos. The band had a previous release (on the Europa label) under the moniker of Corporal Gander's Fire Dog Brigade.
Grup Simsek is a fresh and modern pop-group which combines Anatolian folk and contemporary grooves, often contaminated by psychedelia and progressive rock flavours. Led by Derya Yildirim's hypnotizing baglama and vocals, the group draw a meaningful continuity from the Turkish folk repertoire to their original songwriting, with a strong sound identity and a dancefloor-friendly energy. 'Dost 1' is the collective's second album and first of two to be released in 2021.
GARAGE/BEAT/SURF/ROCK'N'ROLL
Originating in Piacenza, Italy in 2017, The Backdoor Society delivers a powerful blend of '60s Nederbeat, British psychedelia and freakbeat, Texas acid punk, and Byrdsian jangle. Formed from the ashes of renowned Italian garage rockers The Rookies, the band is comprised of Giovanni (vocals), Simone (guitar) and Andrea (drums), along with new bass player Denis. While recording their eponymous debut LP in 2019, the band set aside two unfinished songs that were perfected through a collaboration with legendary Hammond player Paolo Apollo Negri, resulting in the high-powered, organ-driven, garage-psych groove of their Hypnotic Bridge 45. Paolo is recognized as one of the most important and influential Hammond players on the international scene. He has been part of the Link Quartet since 1997 and his reputation as an eclectic session man continues to grow, playing on more than 300 albums while covering almost every music style.
At last - two of the biggest Mod club dancers have been reissued. 'Ma's Place' has long been a favourite with the R&B crowd - an uptempo Club Soul fave rave that has been filling the dancefloor for decades. You also get the other great number by the band in the shape of 'Place Called Love' - an Artwoods-style R&B groove with blueswailing harmonica and organ. Limited to 300 copies.
Eight months is a long time, even more so if you are prolific gigging and recording band like Sharp Class (formerly SubCulture). It's been that long since 'Move' came out, but the band have been busily writing and this is the first fruits of their labour - a double sider of pure Jam-like Modness that tilts it's Pork Pie hat to the late '70s Mod Revival sound but is as fresh as a Spring morning. In our opinion the best young Mod band out there and this first single from an upcoming album will bloody well prove that!!!
Japanese garage rockers The Routes deliver a second 100% instrumental album that blends surf, psychedelia and so many other influences, from the '50s all the way to the now, that it's basically unclassifiable. This release also is a true homage to one of the most important Japanese guitar players and composers, Takeshi Terauchi. The LP, pressed in a limited edition, comes with a Japanese style obi strip.
The Sant Anna Bay Coconuts is a 4-piece band from Antwerp, Belgium. 'Harbor City Surfing' is their debut album, released by Surf Cookie. It presents twelve surf instrumentals, taking the listener to some places arond the world.
POP/ROCK/WAVE/NOISE
This high-power, in-your-face track comes from Brighton post-punk band Public Body. 'Ask Me Later' is jam-packed full of angular synths, sharp riffs and it just radiates energy. This track tackles daily monotony but it's safe to say that this frantic track is anything but that.
Funded by a major record label, these recordings have remained locked away for over 40 years. The EP features six tracks, several of them were songs from their late career gigs in 1980. Detour Records brings another testament to one of Manchester's finest bands, a powerpop band that should have been the English version of The Undertones. Includes a bonus track: a live recording of their single 'The Kids Just Wanna Dance'.
Repress! 'First Songs' combines all the pre-1982 recordings from this legendary Swiss art-punk band (in both incarnations) from the late '70s. All three Kleenex singles, the first two Liliput 7-inches and all the at the time unissued material, dating from before Liliput's debut-LP. Co-release by Kill Rock Stars, Warter Wing and Mississippi Records.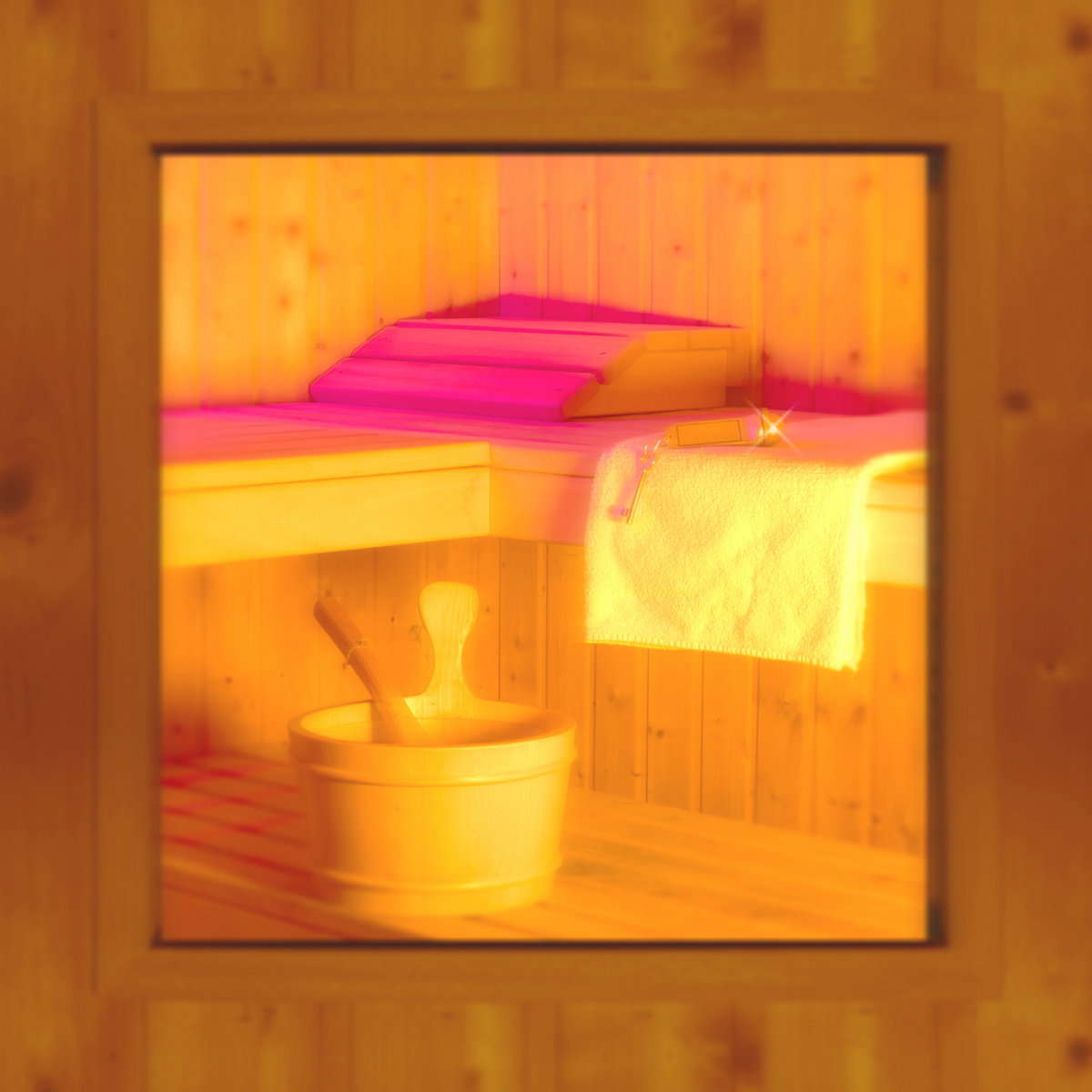 Formed in 2016, La Cabane de Baldwin gathers four audiophiles. Their first album eas released through the Genevan label Rock This Town Records in 2018. After their live performances stopped due to the Covid-19 pandemic, the band recorded the album 'Hotel BC'. With this release, the band plans aims on disfiguring the sullen face of pop music from the post-internet era. Sung in French, the band combines fluently catchy pop with dreamy vocals. For fans of French chanson, Low and Pale Saints. Comes on limited white and pink vinyl.
Star-studded Silverhead was glam-rock with a difference. Led by the actor/public schoolboy Michael Des Barres, who appeared in 'To Sir With Love' in his youth, the band had Bowie alumnus Rockin' Rod Davies and Stevie Forest on dual guitars, solid drummer Pete Thompson, and best of all, future Blondie bassist Nigel Harrison, already showing melodic depth in his grooves. This killer second album (1973), from Deep Purple's Purple label, has Robert Plant's mate, Robbie Blunt in place of Forest and benefits from the keyboard skills of Rabbit Bundrick, who played with Paul Kossoff and Bob Marley. This is tasteful, tongue-in-cheek rock on the raunchy side of glam, a welcome reissue for all discerning glam fans. Comes in gatefold sleeve.
Supervoid is a 3 piece instrumental combo with roots in doom, sludge, noise, ambient, and blues/country. Formed in 2017 by guitar player/producer Eraldo Bernocchi, guitar player Xabier Iriondo, drummer Jacopo Pierazzuoli the trio decided to involve avant/classic cellist Jo Quail choosing cello instead of a vocalist as a feature on the debut album.
PUNK/HARDCORE
Budget repress of this classic NW punk LP. Does not contain the booklet or the oversize cover that came with the previous pressing. On black vinyl. At last! Fred and Toody Cole (Dead Moon, Pierced Arrows) and drummer Louis Samora's ultimate punk masterpiece - 'In A Desperate Red'. This is the last record by the Portland punk legends before moving on to a very brief country period and then Fred and Toody moving on to Dead Moon. In fact, two songs from the first Dead Moon LP hail from the same session as this LP. 'In A Desperate Red 'combines garage rock, new wave and art punk... just picture a more punk version of Dead Moon if you can. 6 years of work went into remixing and remastering this version, with Fred Cole twisting knobs and obsessing over its every detail and then Greg Shadoan and Tim Stollenwerk finishing the job. One of Fred Cole's greatest records and impossible to find for many years - at last this LP is available as it was meant to be heard. Play it loud...
INDUSTRIAL/EXPERIMENTAL/NOISE/NEOFOLK/GOTHIC
'Transvitaexpress' is a psycho-phonic tale of the afterlife. It is the sonorous realization, the "tape-sound" technique and integration of sounds, noises, speech, song and rhythm. Of which the resulting sound, being the result of electronic manipulation of the sound events themselves, is audible, therefore repeatable. Only by means of magnetic tape. The LP comes with OBI-strip.
Released by Maria Teresa Luciani, however produced and composed by her brother Maestro Antonino Riccardo, 'Situazioni Del Terzo Mondo' ranks among the most abstract soundscape records. Spontaneous tribalisms tainted with musique concrète supports the looming psychedelic vein. Recorded in 1972 and now reissued in a limited edition by Cinedelic Records.
S A R R A M is the solo project of the Sardinian Valerio Marras which combines elements of drone/ambient, post-rock, doom and electronica. 'Albero' is S A R R A M's fourth album, a great mix of drone and ambient soundscapes, crushing and doom-ish guitar soundwalls, very repetitive loops while also incorporating electronic and traditional warm whispers. It's a very deep and intense soundjourney, a dark and dynamic ceremony of frequencies. Artwork by Animamundi, mastering by James Plotkin.
These rare recordings were recorded as part of the legendary Prescription label subscription-only album series in the late 1990s that resulted in the 'Astral Disaster' album. Halloween 1998: Coil were invited to record at Sun Dial's studios beneath the London Bridge Hop Exchange - a studio first known as Samurai Studios, originally built and owned by Iron Maiden. The premises in Victorian times had been a debtors prison, with three underground levels - with the original chains, manacles and wrought iron prison doors still intact. This caught the attention of John Balance, who was very keen to record there. With Gary Ramon's help, Coil developed a number of tracks, some of which resulted in the 'Astral Disaster' album. But there were other tracks recorded during those Halloween sessions, including the recordings on this very limited CD release, 'Astral Disaster Sessions Un/finished Music Vol. 2.' This disc includes previously unissued mixes and alternative versions, and includes 'The Mothership,' which was the first version of a track which was later remade and re-named during the sessions as 'The Mothership and the Fatherland.' Limited to 600 copies. TRACKS: 1. I Don't Want To Be The One (Early Mix) 2. The Mothership (First Version - Dungeon Mix) 3. The Sea Priestess (Alternative Mix) 4. 2nd Son Syndrome (Longer Alternative Mix) 5. The Mothership And The Fatherland (Early Mix)
METAL/STONER/HARDROCK
Heavy music's evolution has always been a murky swamp of sub-genres. So, combining Thin Lizzy's glistening twin guitar harmonies with Melvins-grade sludge and a hearty dose of proto-metal psych probably shouldn't sound so revolutionary as it does in the hands of L.A. quartet Deathchant. But theirs is a special, transcendent sound. 'Waste', the band's sophomore album and first for RidingEasy Records, is anything but. The 33-minute, 7-song blast flows seamlessly from song to song, aided by droning segues, while simultaneously slithering between genres and moods. Rumbling noise, chiming guitar melodies, bluesy boogie, NWOBHM thrash, COC grunge and punk fury all rear their head at times, sometimes all at once. Though you wouldn't be able to tell by the concise structures and well- crafted songs, a lot of Deathchant's music is improvised, both in the studio and live. That's not to suggest their songs are jammy - they're very tightly organized compositions. But the four musicians have that special musical telepathy that allows them to keep the song structures open-ended.
2020 album from this metal/folk band from Vitoria-Gasteiz, Basque Country, Spain. Featuring the Dzast Ahotsak choir.
Originally released in 1979 in an edition of 485 copies, a rare Swedish private press hardrock LP with psychedelic ingredients sees its first ever reissue on vinyl. Plebb, a trio of youngsters from the town of Monsteras, played original material which is rated very highly by fans and collectors of '70s hard-rock and proto-metal.
Venom Inc. bassist/vocalist Tony 'Demolition Man' Dolan along with Francesco Conte from Neromega/Spiritual Front have launched the project Sabbatonero, with a tribute album to Black Sabbath entitled 'L'Uomo Di Ferro'. Vocalists: Rasmus Bom Andersen (Diamond Head) - Symptom Of The Universe, Steve Sylvester (Death SS) - Sabbath Bloody Sabbath, Tony 'Demolition Man' Dolan - N.I.B., Maksymina Kuzianik (ex-Setheist)/Mayara Puertas (Torture Squad) - vocal duet on Killing Yourself To Live, Tony D' Alessio (Banco del Mutuo Soccorso) - Heaven & Hell, Flegias (Necrodeath) - Paranoid, John Gallagher (Raven) - Children Of The Grave, Simone Salvatori (Spiritual Front) - A National Acrobat, Andrea Zanetti (Monumentum) - Hole In The Sky, James Rivera (Helstar) - War Pigs, solo guitarists: Marty Friedman - Symptom Of The Universe, Filippo Marcheggiani (Banco del Mutuo Soccorso) - acoustic solo Symptom Of The Universe, Mantas (Venom Inc.) - Sabbath Bloody Sabbath, Terence Hobbs (Suffocation) - N.I.B., Prika Amaral (Nervosa) - Killing Yourself To Live, Ken Andrews (Obituary) - Heaven & Hell, Sonia Nusselder (Crypta/Cobra Spell) - Paranoid, Russ Tippins (Satan) - Children Of The Grave, Attila Voros (Leander Rising/ex-Tyr/Nevermore/Satyricon) - A National Acrobat, Wiley Arnett (Sacred Reich) - Hole In The Sky, James Murphy (Disincarnate/ex-Death/Testament/Obituary) - War Pigs, drummers: Snowy Shaw (Dream Evil/Mercyful Fate/Therion) - Sabbath Bloody Sabbath, Marc Jackson (Acid Reign/Sin Theta/ex-M:Pire of Evil) - War Pigs, Dario Casabona (Schizo) - Hole In The Sky, keyboards: Freddy Delirio (Death SS) - Sabbath Bloody Sabbath, Heric Fittipaldi (Scenario) - Heaven & Hell, TRACKS: 01. Symptom Of The Universe 02. Sabbath Bloody Sabbath 03. N.I.B. 04. Killing Yourself To Live 05. Heaven & Hell 06. Paranoid 07. Children Of The Grave 08. A National Acrobat 09. Hole In The Sky 10. War Pigs
JAZZ/AVANTGARDE
Cinedelic presents a reissue of Enrico Intra's 'Jazz In Fabbrica' ("Jazz In The Factory") originally released in 1972. Pianist, composer, arranger and conductor; Enrico Intra has developed a poetic style aiming at the encounter between the most exquisitely jazz language and contemporary music of a cultured matrix. Recorded in 1972 and comes on 180 gram vinyl with OBI-strip.
REGGAE/DUB/SKA/ROCKSTEADY
Absolute killer '90s digi. Exciting and uplifting roots from the Abbasani crew, produced by Milton Boothe. Complete with thunder effect at the start!
'90s business by Owen "Alpha" Rolex. This is the heavy hitting first cut with expressive vocals and a sparsed out dub on the flip. Seriously conscious tune.
ELECTRONIC MUSIC/AMBIENT/D'N'B/TRIPHOP
Celebrating its 40th anniversary, Peter Davison's highly acclaimed and innovative 1981 album 'Glide' gets reissued on CD. 'Glide' is an absolute classic in the spirit of Iasos, Brian Eno, Jon Hassell, Michael Stearns...
SOUNDTRACKS/LOUNGE/CULT ETC
Another exciting chapter in the Four Flies jazz series, this is the first full-album release of the long-forgotten soundtrack composed by Armando Trovajoli for Piero Vivarelli's 1964 movie 'Il Vuoto'. Here, elegant and nocturnal cool jazz alternates with more rhythm-oriented tracks influenced by groovy Brazilian vibes and raw rock'n'roll. All tracks are performed by a sextet featuring Trovajoli himself on piano, Carlo Zoffoli on vibraphone, Gino Marinacci on baritone sax and flute, Enzo Grillini on electric guitar, Berto Pisano on double bass, and Sergio Conti on drums and percussion. Finally rescued from the historical archives of CAM, this exquisite soundtrack offers a special insight not only into the history of Italian jazz, but also into the penetration of the genre into Italian film music.
DANCE/TECHNO/HOUSE/HIPHOP
Kool Keith's studio album 'Keith's Salon' shifts the attention to the work and workers that underpin the fantasies of American excess and the good life. Having doubled-up with Triple Parked, the production team of avant-techno maven Bruno Pronsato and Benjamin Jay, 'Keith's Salon' moves between halcyon sonics and atonal warlord dystopia, while keeping beats minimal. An album at once topical and futuristic, lush and bizarre, 'Keith's Salon' is about the business of making people beautiful.
VARIOUS: WORLD, CLASSICAL, SPOKEN WORDS ETC
Saucejas, a traditional vocal group of the Latvian Academy of Culture, was established in 2003 in Riga. Its members focus on traditional Latvian singing styles and techniques, with particular attention to those local traditions involving multipart singing. Their repertoire includes various types of archaic polyphony, such as drone singing, as well as a variety of later forms of multipart singing. Many written sources describe the Latvian tradition of singing outdoors in nature, but they lack any audio documentation. It is for this reason that Saucejas decided to develop a project that explored this musical tradition from both the theoretical and practical aspect. This 2CD set 'Daba' ('In Nature') comprises the results of this project, which was carried out from 2017 to 2020.
Blog
Previous editions:
02/08/2021 18:25 SPOTLIGHT 30
26/07/2021 10:38 SPOTLIGHT 29
16/07/2021 15:10 SPOTLIGHT 28
12/07/2021 10:09 SPOTLIGHT 27
05/07/2021 10:14 SPOTLIGHT 26
28/06/2021 08:24 SPOTLIGHT 25
22/06/2021 08:18 SPOTLIGHT 24
14/06/2021 14:05 SPOTLIGHT 23
07/06/2021 15:42 SPOTLIGHT 22
01/06/2021 06:36 SPOTLIGHT 21
24/05/2021 09:13 SPOTLIGHT 20
17/05/2021 10:03 SPOTLIGHT 19
10/05/2021 12:41 SPOTLIGHT 18
03/05/2021 09:57 SPOTLIGHT 17
20/04/2021 07:42 SPOTLIGHT 15
13/04/2021 07:32 SPOTLIGHT 14
05/04/2021 20:24 SPOTLIGHT 13
29/03/2021 18:39 SPOTLIGHT 12
22/03/2021 14:30 SPOTLIGHT 11
15/03/2021 14:13 SPOTLIGHT 10