SPOTLIGHT 9
02/03/2020 13:13
Welcome to the Spot Light. Check out the latest psychedelic, cosmic, prog, freakbeat, folk, kraut, experimental, jazz, drone, mystical, and avant-garde sounds! https://www.shinybeast.nl/blog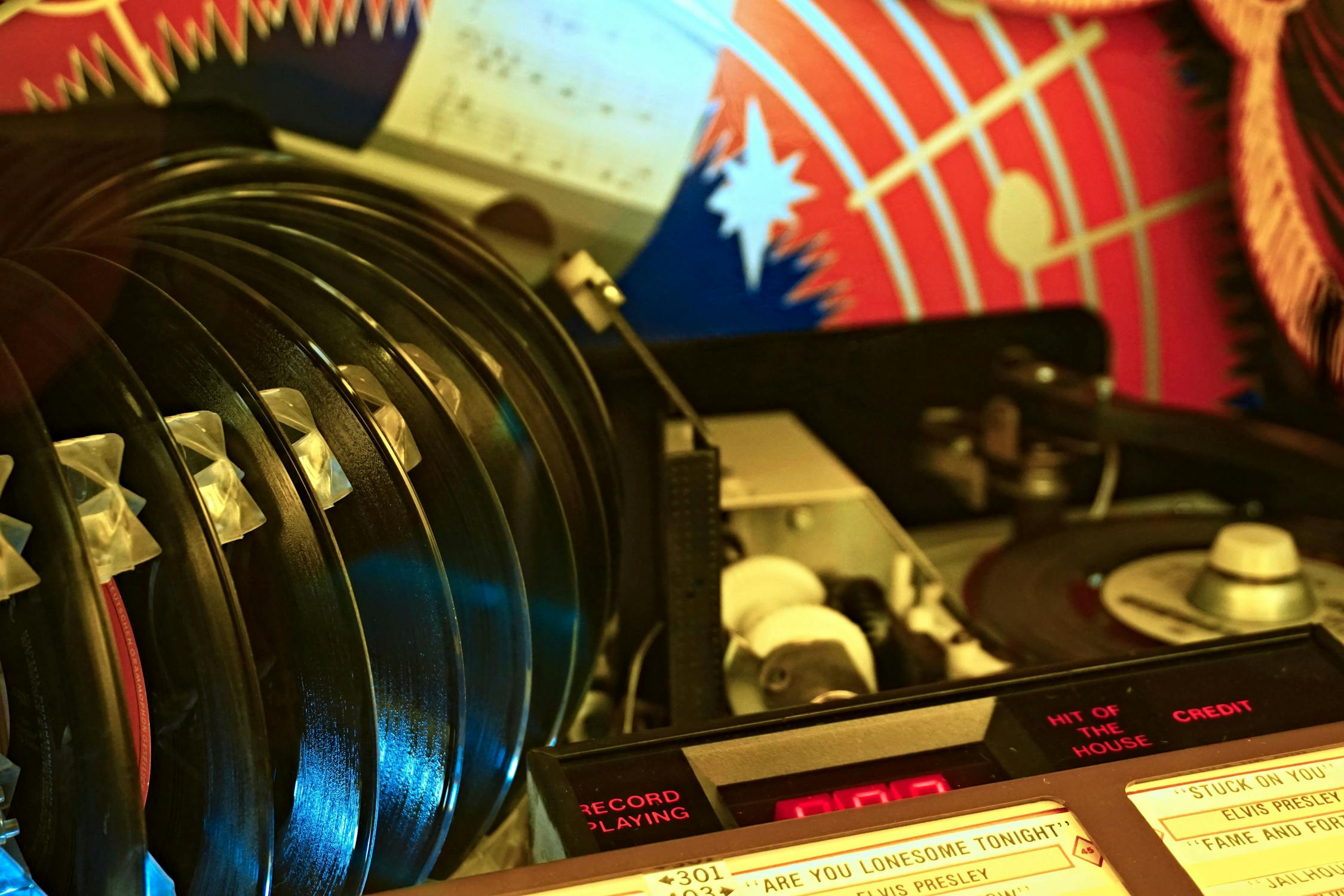 PSYCHEDELIC/PROGRESSIVE/FOLK
There is a certain vibe somewhere between the California desert and the surface of the moon where sepia-toned nostalgia meets the warm, spacey sounds of modern psychedelia. Aunt Cynthia's Cabin lies comfortably between these familiar facets of rock culture, carving our their own groove in a lately-stagnant scene by delivering an eerie, dark and fuzzed-out type of rock'n'roll with a psychedelic cherry on top. 'Misty Woman' is the group's debut full-length album; likewise it is the first professionally recorded work of their catalogue. Previously a self-recording band with a home-brew analog-meets-digital rig, the trio ventured from their hometown of San Diego, CA to Austin, TX to record 'Misty Woman' in a studio they felt would fit the vibe of their latest writing. The LP delivers the band's usual reverb-drenched desert-rock sound with a tighter, studio-crafted approach incorporating new instrumentation and higher-fidelity psyched-out tones. 'Misty Woman' sounds nothing less than a California band's fuzzed-out, sun-beaten journey through the Texas desert.
Limited to only 300 copies on vinyl, this is the latest psychedelic masterpiece from Switzerland's psych genius Balduin. Beautiful English tinged psychedelia that could have come out of the 'Sgt. Pepper' sessions at Abbey Road or maybe Syd Barrett's own twisted take on '60s pop? Anyway, fans of 'SF Sorrow', 'The Piper At The Gates Of Dawn', Beach Boys, Donovan and Tomorrow will lap this up. If you have missed The Dukes Of Stratosphear for 30+ years then look no further! This album is a lovely continuation of that classic sound and the original songs and covers are well chosen and near-immaculate. So limited that it will, in time, become a psych rarity on vinyl, so don't miss out!
First album by The Cave Children. Dreamy psychedelic melodies, cinematic themes and raw garage rock outbursts are blended to accompany the existential and sarcastic lyrics of 'Quasiland'. The Athenian quartet has been influenced, among others, by the evocative soundtracks of Danny Elfman, The Beatles of 1969, Frank Zappa's sarcasm, the British '90s, Greek music and the new psychedelic rock scene.
After the release of debut album 'Rise' in 2018, things moved quite fast for Dutch psychedelic blues/rock trio Electric Hollers. The band did performances throughout the Netherlands and worked hard on new material. Now here is successor 'Electric Hollers', a self-titled album with a raw sound and live feel. The band recorded the album with producer Bonne van der Wal in Leeuwarden. RIYL Led Zeppelin, Jimi Hendrix, Ten Years After, bluesrock, psychedelic rock and stoner rock. Limited to 300 copies.
Frozen Planet....1969 improvise their way through another album. On their eighth outing they have followed up on the theme from their 2018 album 'The Heavy Medicinal Grand Exposition.' All the characters have been reunited. But just what has brought them all back together? John D.C's lively artwork tells the story, while Frozen Planet....1969 jam along! 'Cold Hand Of A Gambling Man' can be described as a slightly heavier and darker sounding album than 'The Heavy Medicinal', yet no less tripped-out. Solid bass and drums form the foundation with plenty of otherworldly guitar experimentation over the top. Tasteful and unexpected tempo and rhythmic shifts throughout the album contribute to the journey. This Australian trio shows no signs of slowing down anytime soon!
Recorded in 1973, originally out in '74 and now back on vinyl, 'Up The Hardway' was the debut-album by the British blues-based heavy rock act featuring guitar shredder and vocalist Nicky Moore. This edition comes with an insert offering liner notes, rare photos and memorabilia.
Taking a darker and more esoteric path, 'Kindred' sees psychedelic forest folk-rockers Hexvessel re-forge their eclectic melting cauldron or "vessel" of sound into a potent "hex" of spell-binding songcraft. Blues-laden psych-rock and progressive structures harken back to King Crimson, giving way to dark earthen balladry reminiscent of early Nick Cave and the doom-laden atmospheres of Dead Can Dance.
First official reissue of 'Population II', the now legendary, extremely rare 1970 album by guitarist/vocalist Randy Holden and drummer/keyboardist Chris Lockheed, which is considered to be one of the earliest examples of doom metal. Though its original release was a very limited in number and distribution, like all great records, its impact over time has continued to grow. In 1969, Holden, fresh off his tenure with proto-metal pioneers Blue Cheer (appearing on one side of the 'New! Improved! Blue Cheer' album and touring for a solid year in the group), aimed for more control over his band. Thus, Randy Holden - Population II was born, the duo naming itself after the astronomical term for a particular star cluster with heavy metals present. The 6-song album delves into leaden sludge, lumbering doom and epic soaring riffs that sound free from all constraints of the era. It's incredibly heavy, but infused with a melodic, albeit mechanistic, sensibility.
Fourth album by the Italian heavy rockers Humulus. Humulus are a psych-stoner power trio from Bergamo in Northern Italy. They have been active in the international stoner rock scene since 2009. The likable trio has a very versatile range of expressions, from fuzzy-rocking to doom-heavy and psychedelic-spacy. Humulus, whose band name is the Latin word for hop, also have a passion for brewing beer. Since 2014 the band have been brewing their own craft beer, a dark 'Stoner IPA', which they also bring on tour. Comes on clear and white splatter vinyl.
Formed in June 2019, Loose Sutures are 4 Sardinian guys who play classic '70s riffs with a pinch of modern punk attitude: a blend of stoner and garage spirit which sounds both like Fuzz and Blue Cheer, King Gizzard & The Lizard Wizard and The Stooges. Their debuta album contains nine tracks and five interludes, depicting killer profiles and kinky love stories. Only few available, so first come, first served. Red vinyl version.
Reissue of 1987 album in handmade gatefold cover, limited to 300 copies. Thinking Plague is a group that has existed since around 1982. Their music has always been difficult to describe in words. Thinking Plague is a group from Colorado exploring the frontiers of rock, folk, jazz and modern symphonic music. Through these explorations, the group created "a genre of music unto itself, eclectically derivative in a bold way and spectacularly innovative in the old-fashioned sense of genuine originality" (Andy Watson - Journal Wired Summer/Fall 1990). The music of Thinking Plague combines lyricism with intense and sophisticated rhythmic and harmonic ideas. Their influences span a spectrum from the Beatles and the Byrds to Henry Cow and William Schuman. At times, the sound of Thinking Plague may start to sound like pop or jazz music, and then be stretched or transformed the next moment into new territories that often defy categorization. The songs have often been compared to modern film music (with vocals), and may sound like journeys through an inner world.
The tenth edition of the popular compilation series featuring long-lost vintage '60s/'70s proto-metal and stoner rock singles. As the celebrated series reaches landmark double-digits, there are no indications it will slow down in the near future. The 'Brown Acid' series is curated by L.A. label RidingEasy Records and retailer/label Permanent Records. TRACKS: 01. Sounds Synonymous - Tensions 02. Ralph Williams & The Wright Brothers - Never Again 03. Conception - Babylon 04. Bitter Creek - Plastic Thunder 05. The Rubber Memory - All Together 06. First State Bank - Mr. Sun 07. Brothers And One - Hard On Me 08. Frozen Sun - Electric Soul 09. The Brood - The Roach 10. Tabernash - Head Collect
2020 album of Italian psychers The Vickers. 'Ghosts' is a perfect example on the combination of late '60s/early '70s psychedelia with the punch of the best of the '90s. Comes on a limited edition of clear vinyl.
POP/ROCK/WAVE/NOISE
Free from creative limitations and without feeling any pressure to succeed, Serafim Giannakopoulos a.k.a. Night Knight, created an 11-track album, containing recognizable tracks. As a result, the album connects the dots of rock history, from Neil Young and Crazy Horse to Radiohead, from Creedence Clearwater Revival to Black Rebel Motorcycle Club, from Donny Hathaway and Bruce Springsteen to Jaga Jazzist. 'God Is A Motherfucker' flows seamlessly.
Recorded and mixed by the one and only Christian Gabel (1900, Bob Hund etc.) this second album holds a new journey into space where Folke Nikanor's melancholic, yet uplifting piano based instrumentals now is played on more synths than on wooden pianos. Also, Annika Norlin (Säkert, Hello Saferide) and Frida Johansson (Barnet, Kraja) sing a song each on the album in the beautiful way only they can. "Jan Johansson meets John Carpenter", someone said. Well, OK, but it mostly is Folke Nikanor in space and it's out as a co-release between Sing A Song Fighter and Novoton Records
Finally reissued, here's the excellent 1982 debut-album by former Lounge Lizards bass player and founding member Steve Piccolo. Housed in a cover very similar to the first Lounge Lizards album, 'Domestic Exile' is a hidden gem of minimalist beauty, mixing elements of post-punk with art-rock and spoken poetry while displaying a true DIY lo-fi approach.
Based in Milwaukee, The Shivvers was one of the coolest and best power pop units of the late '70s and early '80s. Although only one single was released during the band's active career, The Shivvers recorded an album's worth of ultra catchy material. Now all those recordings, dating back to 1980, are available on one killer compilation album. Co-release with Rerun Records (USA).
PUNK/HARDCORE
Much like their on their previous releases these Aussies have taken an amped up approach to '70s, although this time round they offer ever so slightly more diversity. 'Hot And Flustered' contains 10 tracks in total, clocking in at just over 23 minutes and cut at 45rpm for maximum volume.
INDUSTRIAL/EXPERIMENTAL/NOISE/NEOFOLK/GOTHIC
'Crux' is the Mechanimal manifesto. It consists of electronic music, spoken word, cut-up images and videos, deconstructed slogans, ideas and actions. A multidimensional collage inspired by harsh reality.
'Konserva' is the debut album of the Athens-based garage/post-punk rockers Minerva. After their first EP 'Mama Shoe', 'Konserva' comes in light to complete a journey that started years ago in the tropical city of Korinthos by 3 childhood friends (Jim, Dennis, George) who started playing music in school, with the addition of the 4th one on the road (Spilios). 'Konserva' indicates the city of Athens, and everything that it is included in its daily basis, like depression, anger, dirt, psychedelia as well as happiness and the need to party and feel loved. All the above are expressed in this album through up tempo beats, punchy bass lines, extremely reverberated rhythm guitars and fuzzy riffs as well as distorted and echoed vocals, with the catalytic touch and knowledge of producer Alex Bolpasis (The Steams, Whereswilder, Cyanna Mercury, The Noise Figures etc.) and mastering sharpening of Nick Townsend (Townsend Mastering, Costa Mesa California US). If there are three words that can fully describe Minerva, these are: garage, moustache and desire.
A mix of rhythmic electronic music and arctic avant-garde. RIYL Mika Vainio, Don Cherry, Suzanne Ciani, Nkisi, Burnt Friedmann & Alice Coltrane. Limited to 350 copies.
With its majestic atmosphere, complex dronesaceping and deep cushions of textural shamanic percussions Martin Stürtzer paints with his 5th album of Phelios another aural picture. This is channeling the unimaginable and connects with the cubes and subterranean caverns of echoing, vaporous, wormily honey-combed mountains of madness. Epically scaled soundwaves creating a fantastic, daemoniac glimpse, among the churning zenith-clouds, of what lay back of those other violet westward mountains which the Old Ones had shunned and feared. Limited to 300 copies.
A bit more than two years after their latest album 'Anaphore', here comes the fifth album of this French project, that once debuted with a collaboration album with Les Joyaux De La Princesse (1995, World Serpent). Also 'Tempus Fugit' offers a sound, that is an encounter between neoclassic, symphonic, martial and ambient sonorities. The time is important to this opus, the time that goes, the time that flies, as - after twenty-six year of instrumental music - the voice of project mastermind Fabien is finally present on these tracks! The mood is full of nostalgia and contemplation. Housed in a three panel digipak and limited to 200 copies.
Profound, ritual dark ambient and apocalyptic drones from Italy's Sonologyst. The veneration of the dead plays an important role in mythology and (nature) religions. It is inspired by fear for wrath of the deceased, and by obtaining their council and favours. A large part of the religious life concentrated therefore around the death cults. This led to the erection of huge monuments (mastabas, pyramids, grave-temples, and rock-graves) in Egypt... but in ancient China, Mesopotamia, and India the dead were also honoured by impressive monuments and elaborate rituals. Although the death cults and burial rituals may be different among the nature religions, the reasons are the same; either affection towards the deceased or else fear for the soul wandering in the vicinity of the corpse and which must be appeased (with offerings, prayers, incantations). Common is also a form of cannibalism where the body is eaten in order to obtain some of the strength of the deceased. The mummification of the dead, which originated in the belief of life after death, was an important part of the death cults too. This album is a deep musical investigation of those cults and beliefs in ancient times. Presented in a matt digipak with evocative, ritualistic artwork by Abby Helasdottir.
Weihan are a neofolk and martial industrial duo from Belgium. Founded in 1998, they are composed of Miguel (vocals) and Jurgen (synths, guitars). After albums on Lichterklang, Cynfeirdd, Fluttering Dragon and Old Europa Café, album no. 5 offers 11 tracks between neofolk, martial industrial and neo-classical. Weihan will appeal to fans of Ulver, Wolcensmen and similar acts!
METAL/STONER/HARDROCK
Göden is the spiritual successor to Winter, a band that has been heavily influential and highly revered in the metal underground since its inception and treasured demos. A long-awaited continuation of what Winter would have been from co-founder Stephen Flam's vision, the album 'Beyond Darkness' throws us into an existential voyage out of the past and into the future. A familiar yet distinctive new opus that expands the unmapped shadow world that Winter once opened in our nightmares. A soundtrack that takes the listener on a dark and ominous journey, 'Beyond Darkness' is a conceptual deep dive into wildly unexplored and unknown sonic territory.
Stemming from the Scottish Highlands and the forests of Southern Sweden, Sleepwulf are the new wizards on the block of early doom rock. This their debut album. Limited to 300 copies on clear vinyl.
Having taken the post-metal scene by storm, 'Burn Embrace' sees Telepathy ignite their spark and leave behind a scorched earth in the eclectic wake of their blackened sludge, post-black and epic doom. This is their third album.
ELECTRONIC MUSIC/AMBIENT/D'N'B/TRIPHOP
Originally released on cassette only in 1988, Jeff Carney's unique underground masterwork of analogue electronic music is finally reissued on vinyl. This DOUBLE-LP edition comes with an 8-page booklet.
AFRO-BEAT/FUNK & PSYCH/DESERT BLUES/ETHIOPIQUES
First release in Dig This Way's maxi 12" series in the form of an experimental highlife/boogie called 'Imo Special Release' which includes some gems taken from two wonderful and unknown LPs from the heart of the Igboland. Side A features Soki Ohale with his I.S.C.A.C. Band. The track is called 'Igbo Nwe Egwu' and it is a mix of highlife, boogie and electronic sound from 1986, sung in the Igbo language that shows a traditional village style melted together with a modern rhythm. It was pressed on a limited and raw LP sponsored by the Imo State Council for Art And Culture. Strongly recommended for a powerful and no-limit dance floor. Side B features La Bruno's 'Instant Reaction' and 'Instant Rap', an endearing disco boogie sound full of crazy synths. The original LP is literally impossible to be found, but Dig This way has been lucky to locate a clean copy during their second trip to Nigeria few years ago and were even more lucky to meet Mr. La Bruno himself just walking around Owerri, the capital of Imo State, located in the east side of Nigeria! The cover artwork is totally hand drawn by Greg Jata Illustration (France). The audio has been restored by Davide Bassi at Press Rewind Studio (Italy). Limited to 350 copies, pressed by Phonopress (Italy).
Blog
Previous editions:
14/06/2021 14:05 SPOTLIGHT 23
07/06/2021 15:42 SPOTLIGHT 22
01/06/2021 06:36 SPOTLIGHT 21
24/05/2021 09:13 SPOTLIGHT 20
17/05/2021 10:03 SPOTLIGHT 19
10/05/2021 12:41 SPOTLIGHT 18
03/05/2021 09:57 SPOTLIGHT 17
25/04/2021 12:48 SPOTLIGHT 16
20/04/2021 07:42 SPOTLIGHT 15
13/04/2021 07:32 SPOTLIGHT 14
05/04/2021 20:24 SPOTLIGHT 13
29/03/2021 18:39 SPOTLIGHT 12
22/03/2021 14:30 SPOTLIGHT 11
15/03/2021 14:13 SPOTLIGHT 10
08/03/2021 13:28 SPOTLIGHT 9
01/03/2021 14:47 SPOTLIGHT 8
22/02/2021 14:10 SPOTLIGHT 7
15/02/2021 16:29 SPOTLIGHT 6
08/02/2021 15:58 SPOTLIGHT 5
02/02/2021 08:09 SPOTLIGHT 4