SPOTLIGHT 11
12/03/2020 14:26
Welcome to the Spot Light. Check out the latest psychedelic, cosmic, prog, freakbeat, folk, kraut, experimental, jazz, drone, mystical, and avant-garde sounds! https://www.shinybeast.nl/blog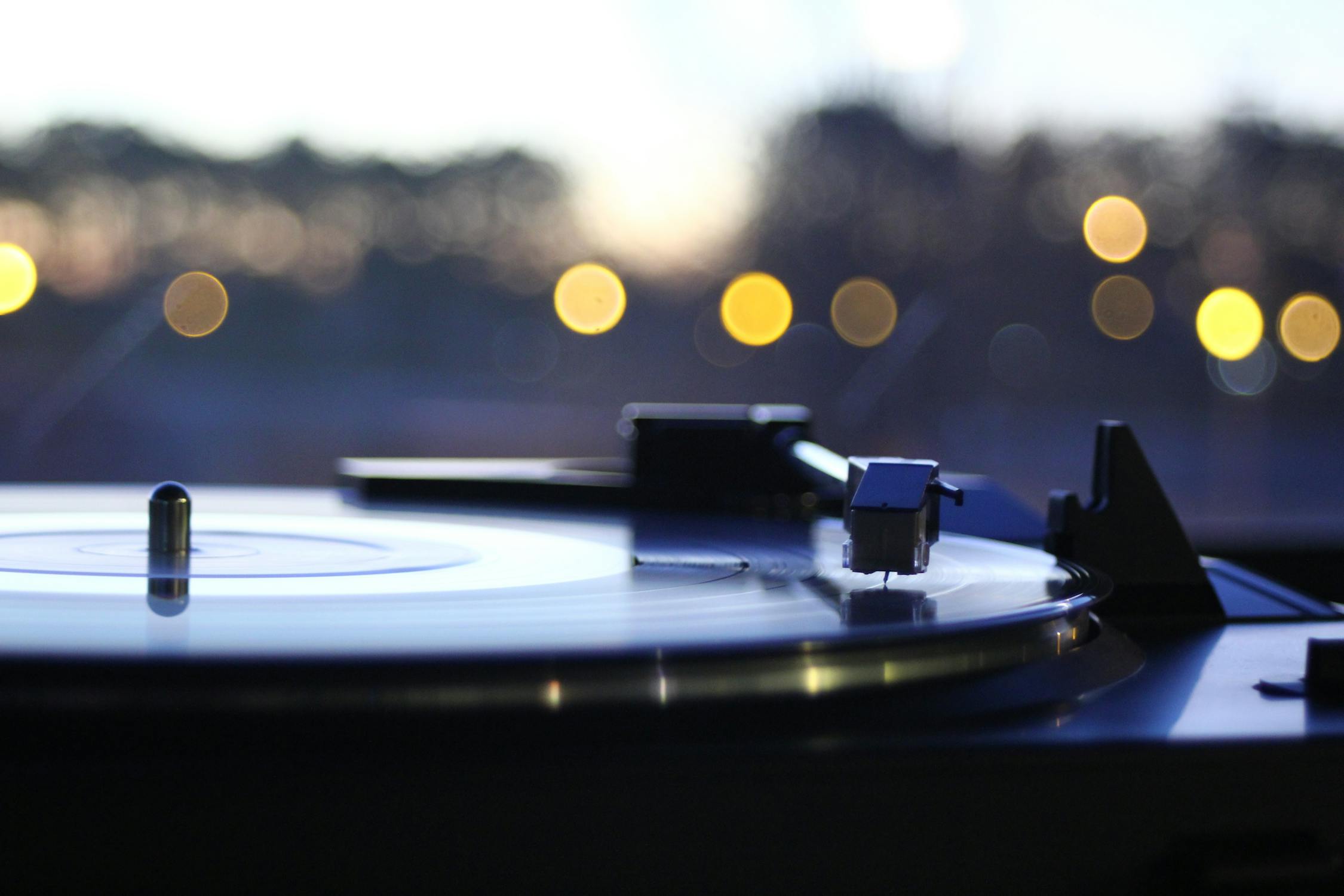 PSYCHEDELIC/PROGRESSIVE/FOLK
Two years after having recorded 'Aurora', which Gérard Terronès released on his Futura Records label in 1971, the Théâtre du Chêne Noir put on another show, 'Miss Madona', first at Avignon, and then at Ariane Mnouchkine's Théâtre du Soleil. From this play, Gérard Gelas' group took three sound extracts which they made, with no further ado, into a single. 'Miss Madona' is thus the second recording by Théâtre du Chêne Noir. The two sides (and three tracks) offer up an unbelievable instrumental theatre with something of a white magic ritual about it. The actors, so much better for the record, were also musicians; alongside Miss Madona, ex-star of the circus and now idol, were the piano and electric organ of Daniel Dublet, the saxophones of Pierre Surtel and Jean-Louis Canaud, and the trumpet of Gilbert Say. But there are also the vocals of Beatrice Le Thierry, Bénédicte Maulet, Jean Paul Chazalon, Monik Lamy, Nicole Aubiat... which added to the mystery of what happened on stage. The sound of this particular theatre may remind us as much of John Coltrane as of Ravi Shankar, Pierre Henry or the Art Ensemble of Chicago. There are voices from beyond the grave, inspirational for future musicians: Steven Stapleton, for example who included Théâtre du Chêne Noir in his Nurse With Wound List.
'Ellis', his first work in a 10"EP format, marks a turning point in the career of Doctor Sax. Captained by the 'Sille' cut, all the expansive and experimental potential from his previous works explodes here in the form of loops, violas, percussion, cello and choirs.
Hailing from Boston and blazing red hot cinders through your eyes Banshee channel widescreen, kick out the jams motherfuckers psyche-rock-a-rama with a singer doing his best to channel both Alice and Iggy. Yes they rock like crazy and play with the fired up fury of The Stooges, MC5 and The Alice Cooper Group as they let their freak flag fly. On 'Livin In The Jungle' Banshee detonate over 11 tracks of pure diamond arrangements that will lay you out flat and have your head swirling from the whallop of the sleazy voodoo racket that Banshee have created. Informed in equal parts by the intensity of '60s Detroit and The Alice Cooper Group and with a rhythmic underbelly the calls on in parts the funk explosion of WAR. From the opening Intro of 'Genesis' amid a barrage of bells, chimes jungle sounds and a group feeling the funk they lay straight into 'The Law' where without missing a beat and over a blast of guitar riffs, dive bombing bass lines, thunderous drums and a voice that spits out and caterwails with a vengeance you find Banshee freewheelin' into what will become your favourite rock'n'roll LP for 2020. The engine has started and the whole record is executed at a breakneck pace that is a furious rollercoaster ride to sweet oblivion. On the final epic sprawl that is 'Caged Birds' which starts out with a garage like Sister Ray bump'n'grind chug before descending into a glorious meltdown of fuzzed up wah wah guitars and glockenspiels before everything finally fades back into the jungle. 'Livin In The Jungle' is one rabid rock'n'roll animal of a record. Limited to 500 copies on coloured vinyl.
'Flow & Heady', the stunning 2020 record from Dire Wolves Just Exactly Perfect Sisters Band, captures the group flying high at the height of their powers. Recorded live at the 'Festival Of Endless Gratitude' in Copenhagen, and released jointly on Cardinal Fuzz and Feeding Tube Records, this beautifully packaged LP documents some of the band's 2019 European Tour. The included download code also features two additional live concerts! For these dates, the Dire Wolves were joined by Nik Rayne of The Myrrors (guitar and clarinet) and Bell Lungs from Scotland (violin, voice and birds), each adding potent textures to the collective's deep sonic glossolalia. The music Dire Wolves create is what they call 'Cosmic Free Rock' as via amplified instrumentation they summon a sound that pulls at psych, kosmiche, acid folk and spiritual jazz. Fans of Trad Gras Och Stenar and Amon Duul II will easily get lost in these zones, as droning violins, fuzzed acid guitars and wordless floating angelic vocals (that nod towards Renate Knaup) are propelled by a rhythm section that knows exactly how to not overplay as they create the hypnotic essence from which Dire Wolves drift away. The raw overblown recording, à la White Heaven, becomes an instrument unto itself, placing you squarely in the moment with the group, amidst the swirling transcendent improvisation. This is a heavy record. This is psychic rock for the mind and body. Close your eyes, breathe deep and get lost in 'Flow & Heady'. Limited to 500 copies on coloured vinyl.
The 2019 album from this weird rocking Spanish trio. Comes on clear splatter vinyl, limited to 300 copies.
Alternative and psychedelic rock from Almería, Spain. Limited to 300 copies on clear vinyl.
Spanish bluesrock quartet Electric Belt release their 6-track album. Comes on black vinyl, limited to 268 copies and includes poster.
Psychrock from Pamplona, Spain. Thirteen tracks, some of them quite lenghty jams, are featured on this double LP, which is limited to 200 copies.
Goatriders is a four piece band from Linköping, Sweden. The band serves up a riffy mix of desert rock with plenty of hypnotic and spacey interludes. Mixed and mastered by friend of the band, Petter Kindström, the album clocks in at 36 minutes and is made up of five tracks. With each track between five and 10 minutes, the songs are on the longer side and each is an immersive experience of diverse and spacey sound textures. The album is characterized by walls of fuzz, psychedelic guitar tones, crisp and clear drums, a growly bass tone that isn't afraid to explore the fret board, and lots and lots of groove. If you enjoy bands like Naxatras, you will love what Goatriders has to serve up. Comes on clear orange vinyl.
No-bullshit underground free-rock and proto-punk dosage featuring a multi-piece line up of GRs! This acetate slab of defiant mixture makes the magic happens like an hallucinatory disenchantment incorporated into some ultra vindictive power... Infectious, scary, brutal, elegiac, freakish and wickedly stylish, GR's fifth solo album 'The GR Record Head' pushes the boundaries straight up to cook your synapses. Once again, the album comes out outside of the standards, with no other backing than GR himself on all instruments plugged into overheated tubes, then a few dusty razor-like moving coil transducers, a mixing board built like a Panzer and an analog 4 track reel to reel recorder from another age. GuitaRazing, frenzied riffing and cranked soloing vagabondage on corroded strings, mesmeric tone, acid rave ups, rhythms like catapults, motorik plus deconstructive free forms, opaque vocals full of venom and fuelled by raw lines & metrics... Now pair all that with the craft of fixing sounds onto an early '80s 1/4 inch reel tape and you got an idea of what The GR Record Head is all about. The mother of all fuckers in actual D.I.Y./low-fi rock'n'roll. Limited edition of 300 copies on white vinyl. An Opaque Dynamo (FR) and Cardinal Fuzz (UK) co-production.
Stonerrock and alternative rock from Barcelona. Produced by Gyoza and Lluis Cots. Guest appearances by Carla Perez, Leia Rodriguez and Jazz Rodriguez on vocals and Lluis Cots on percussion.
Heavy psych and alternative rock from Algeciras, Spain. Including members of Viaje A 800, Mind!, Atavismo, Medicina and Los Bradlys.
Exclusive French Record Store Day 2020 release. Makoto Kawabata: electric guitar, and RG. Rough: electronics. This is a collaboration between Makoto Kawabata (leader of the legendary Japanese psychedelic band Acid Mothers Temple) and the French/British multi instrumentalist RG. Rough. The pair create an unsettling sonic jungle in which Makoto's guitar drones multiply, intertwine and collide with a wide variety of electronic and concrete sounds and percussion. On two occasions a soft, sleepy sounding voice comes out of nowhere and whispers a strange lullaby which soon disappears under a cascade of strings or fades into a repetitive minimal piano figure. SIDE 1: 1. Running Underwater SIDE 2: 1. Washed Up On The Shore
High octane riffs with psychedelic flavour from Durango, Spain. Comes on clear vinyl.
An interesting combination of traditional Galician folk with psych/acid folk influences, brought by Moura from La Coruna, Spain. Including many acoustic instruments and a hammond organ and featuring a guest appearance by the A Irmandade Artabra ensemble.
'Mos/Fet' is the first studio album by the French band Orgöne. Fully self-produced, this first opus is a double album composed of four twenty-minutes tracks, delivering a complete immersion from which you won't escape unscathed. With 'Mos/Fet', Orgöne reveals a SF mythology mixing '70s pop culture, ancient Egypt, pan-Africanism, spatial and paranormal exploration against the backdrop of Cold War and USSR. This first album is an interdimensional music journey in which the guide would have left you alone in a dead end world. Sometimes immersed in the thickness of a burning and hostile desert, sometimes in the depths of space, floating in weightlessness or crossing the Milky Way faster than light, atmospheres succeed one after another and tell you incredible, uchronial, dystopian, exhilarating and bewitching stories.
When Robert Hunter, the poet and writer who provided the Grateful Dead with many of their vivid and enduring lyrics, passed away on September 23rd, 2019, many took to the internet to grieve, but for William Sol (Prana Crafter) and Joel Berk (ragenap), their sorrow required a wholly different outlet. Unknown to each other, they both respectively took to the solitude of their jams to express their mourning privately. The following morning, happening to compare notes, they discovered how they had both similarly sought and drank from the same fountain waters as tributes to such a pronounced loss. Prana Crafter's 'Beggar's Tomb' emerges from a cloaked light, with the stir of a brimming cauldron. Summoning drifting guitar textures that slowly interweave to open celestial doors, Sol quickly establishes a profound communication to channel the subconscious mechanism. With Ragenap's 'NightFall' on the flip-side, Berk initiates an opening ritual to dilate the receptors for zone glossolalia. Seared tones slowly entwine, churning hypnotically as thick devotional haze envelope the senses, which Joel builds in deliberate detail. Only a few available! Limited to 350 copies on black vinyl.
Double album by these psychrockers from Madrid, including a 15-minute long jamsession entitled 'The Tree Of Science'.
Heavy psych and space rock from Leon, Spain. Comes on limited orange vinyl.
Surya is a 4-piece heavy rock/heavy psych band based in Jerez de la Frontera, Spain. After an EP ('Vol. 1') released in 2017, 'Overthrown' is their first full length album, a culmination of almost one year of work. Although they are all in their early 20s, Surya takes influence from '70s dual guitars with plenty of harmonies, classic sounds and powerful vocals, but with a '90s twist to spice it all up.
Viaje A 800 is a legendary heavy psych/stoner rock band from Algeciras, Spain. 'Diablo Roto Dë...' is a 2LP set including their 2001 debut album and tracks from a split with Los Natas, originally released in 1999. Also includes two outtakes.
Reissue of second album from Viaje A 800, originally released in 2007. Guest apprearances by Andreas Papandreus and Curro Snortil.
A band singing in their created own language (named "Kolöniel"), does that remind you another band? Yes, you're right THAT Kobaïan band led by a famous French drummer! The Dai Kaht story begins in Finland when Atte Kemppainen, future founder member and composer of Dai Kaht heard a medley by (no, you're wrong, NOT Magma) Japanese band Ruins! It was through this initial shock that he (later) discovered Magma. In 2013, he formed Dai Kaht with other band mates coming from various local horizons, notably a Finnish King Crimson cover band called Project Crimson King. The band's first concert happened in 2014 and they issued their first album in 2017. The first album was about a spaceship (Doover Üouh) which departs a dying earth in the far future. The destination of this journey is a great planet (Dai Kaht). This second album has the spaceship reaching its destination. Colonization begins, two territories emerge (Hhaimland and Eterniya) and humanity falls again into self-destruction and violence. In summary, we now know that Kobaïa has a twin sister planet. OK for the plot... but what about the music itself? What we have here, on Dai Kaht's second album, is something strongly recalling Magma but with a rockier edge and the use of Magma patterns as fun gimmicks. With some occasional prog overtones. Those who enjoyed Corima's first album should appreciate this one as well. The same kind of fun you may experience with Koenji Hyakkei (but less intense). Zeuhl goes rock!
Repress! This is NOT a repress of the CD from 2000 but a new and completely reworked edition. Udi Koomran has done a new transfer from the 1981 tapes and he did a (brilliant!) mastering which brings a light onto Dün's gorgeous album. A bonus track has also been added (all of the bonus from 2000 are still included): a 1979 studio rehearsal of 'Arrakis'. This is THE definitive edition of this all-time French classic!
Recorded in 2018/2019, Unit Wail's line-up hasn't changed since their previous album ('Beyond Space Edges') although this time ex-Art Zoyd trumpet player Jean-Pierre Soarez is featured on several tracks, and also Frank Fromy (ex-Shub Niggurath) on guitar on 2 tracks. The studio production is excellent. As before, this is an all-instrumental album; probably their best offering so far. A band that gets better with every album.
GARAGE/BEAT/SURF/ROCK'N'ROLL
High Octane Boys are currently the top 60's garage rock band in Norway. The group, consisting of veterans from the Norwegian surf/garage scene, started off playing a rawer kind of instrumental rock that gradually turned into a wild mix of fuzz and farfisa. "The Change I Need" has been inspired by 60s Garagepunk-pioneers such as The Music Machine. "Down On Boring Street" is a catchy garage-dancefloor filler.
Spanish garagepunk-combo The Smoggers present their single "Lo Que Daría Yo", a tune with a heavy dose of fuzz-guitar, screaming vocals and organ.
New York City's The Electric Mess returns with a bang on their fifth album 'The Electric Mess V'. Formed in 2007, the band is fueled by '60s garage, '70s punk and hard rock, psychedelia, and new wave. The band has taken their songwriting to the next level on this record, taking the listener on a melodious trip over the course of its 10 tracks, with all of their wide range of influences on display. It was recorded and mixed at Hoboken Recorders by Alan J. Camlet, and mastered by Jim Diamond.
This is a live recording of The Total Rejection at The Go-Go Gorilla Club in November 2019. The LP sleeve design is all in French, (where this bootleg recording originally emerged) and it is a VERY limited edition. It's a raw and raucous live recording, and features many of the band's most popular tracks. The record label is listed as Explosion! Pop Delirante (Raving Pop Blast!) with catalogue number DELIRER 20203. Limited to 100 copies on blue vinyl.
...WILL AND TESTAMENT' - The third album from these garage rocking pop-psych heads is very possibly the best one yet. Taking their '60s influenced garage rock music a step further, 'The Time Traveller's...' finds deeper darker depths. Influences are worn on the front of t-shirts, quite openly yes, but you can actually believe these guys know what they're wearing! This album builds on the raw sound of its predecessors with a further blast of psych'n'roll. Tremelo and wah wah pedals get abused to squalling effect, Keith Moon-esque drums clatter and the Hammond wails. It's ALIVE! And THRILLING! The songs are stuffed with pop melodies and the sound has its tentacles over all manner of '60s bands - the cover of Bohemian Vendetta's 'Enough' gives a clue as to where the band's collective head is. The album is beautifully produced in a way it sounds like it wasn't produced at all. Totally raw and occasionally rough-edged, exactly how music was recorded, before technology smoothed everything out to near blandness. Guitars twang, chime, fuzz and wah-wah into a frenzy of excitement, vocals stretch beyond their abilities and occasionally scream and break, while the drums biff bang and pow (er) their way through, while somehow holding everything together. Organs swirl, and a variety of 'strange sounds' all of which were created by experimentation, rather than using modern day 'plug ins' or 'pressing buttons', will have you wondering, what is that?...
'THE BEST OF REBELS VOLUME ONE' - This compilation features bands all different, but all with a healthy DIY attitude. A collection of garage-punk, R&B, surf, pop-psych, indie-scuzz and freakbeat. Made in the mould of 'Nuggets' or 'Pebbles'. Featuring The No-Things, The Embrooks, Paul Groovy & The Pop Art Experience, The Thanes, The Voo-Dooms, Ye Ascoyne D'Ascoynes, The Total Rejection, Edith Granger, The Wildebeests, The Bad Losers, The Reverend Jonny Kinkaid, The Masonics, Oldfield Youth Club, The Sinictones and Los Wavy Gravies.
POP/ROCK/WAVE/NOISE
Noiserock with a twist of hardcore combined with Spanish lyrics. This band comes from Jaen, Spain. Comes on yellow vinyl.
Belvoir is a duo created in Bristol by two Bellevillois exiles, members of the PIEG collective, which organized concerts at the Zorba in Paris. Sleepy ballads, story of Anglo-nocturnal wanderings and spleen of the trip led to the songs on the 'Incendies' EP.
Formed in Tours, the trio formed by Thomas Ghazi, Benoit Berger and Martin Vidy (Volage, Anna, Gnossos) recorded the songs that made up this first album in two weeks, before their singer temporarily left the band. After his return to France, the band was reactivated and finally released the album through Another Record. Comes in a A5 size, 16-page book.
Instrumental post-rock band from Madrid, Spain. Their productions do have a sober '80s touch, but also contain influences on the '90s post-rock scene. For fans of Labradford, Kong, Monkey Three and Moe.
INDUSTRIAL/EXPERIMENTAL/NOISE/NEOFOLK/GOTHIC
One of the most prolific composers of contemporary music in The Netherlands, Henk Badings was born in Indonesia in 1907, the son of an East Indies Company army officer, and orphaned at an early age. Back in Holland, Badings worked as a mining engineer and palaeontologist, but abandoned this career to devote his life to music, making an impact in 1930 with the performance of his first cello concerto. The composer of various symphonies that made use of unusual music scales and uncommon harmonic structures, Badings began experimenting with electronic music in the 1950s, composing the first side of the 'Electronic Music' LP in 1952 for a performance at the Gravesano Music Festival, using 12 oscillators and a violin, the second side in 1958 for a ballet performed by the Hannover Opera Ballet; recorded at Philips' studio in Eindhoven, it utilizes various sound generators, the final track featuring Dick Raaijmakers, a composer and electronic music specialist then employed by Philips in the field of electro-acoustics.
Exclusive French Record Store Day 2020 release. Live from the audience. The last show by this particular "Richard Pinhas Heldon" line up, in London in 1982 , featuring among others Magma members (Patrick Gauthier, Bernard Paganotti, Clement Bailly) as well as Jean-Philippe Goude (Weidorje). This is a historical document recorded live from the audience which captures an exceptional evening and a great concert. Heldon is undoubtedly one of the most innovative and influential bands in French electronic rock music. SIDE 1: 1. The Western Wall/Coda WW 2. Bolero Addendum/Western Wall Improuve SIDE 2: 1. Stand By 2. Melodik One 3. Interface
Solwein is a one-man neofolk-projekt from the Palatinate, inspired by dionysian soulfulness, solar solitude and autumn-like melancholia. Based in traditional German neofolk and bands like Forseti, Sonne Hagal or Jännerwein, Solwein are deeply rooted in their love for nature, their home and their region, well known for it's famous wine that Dennis D'Biasi honours with walks through the palatine vineyards and concerts in the midst of nature. Solwein are on the front of the new generation of German neofolk represented by bands like Kaelte, Juris, Leiding or Vrimuot that are about to form a new wave of traditional German neofolk.
METAL/STONER/HARDROCK
Bourbon is a rock band from Sanlucar de Barrameda, Spain. Their powerful music converges in a place where hard 70's rock, psychedelia, alternative rock and Andalusian rock come together. Comes on black vinyl.
Reissue of 1996 sludge classic from Japan. Greenmachine named themselves after the Kyuss song 'Green Machine'. In 1998 they released they debut album 'D.A.M.N.' through Man's Ruin Records. After they split and regrouped a couple of times, they released an EP and a full-length album. This reissue of 'D.A.M.N.' comes 24 years after its original release (originally released in 1996 by Taste Records).
Hardrock and doom with a '70s touch. The band comes from Barcelona.
SOUL/FUNK/LATIN/R&B/GOSPEL
The longtime Portuguese DJ-producer Dedy Dread lands on DJ'S Choice label for his first full-on original production. 'Don't Wanna Wake Up' kicks off the collaboration with the soulful Hawaiian-born singer Olivia Ruff, a velvety warm r'n'b banger which will certainly tear through the airwaves. On the flip side, a "bikini-dub" version by The Rebel - helped by the sax of Danilo Desideri (Funkallisto) - which will make you wish summer comes sooner rather than later. Published and worldwide distributed by the Italian cinematic label Four Flies Records.
SOUNDTRACKS/LOUNGE/CULT ETC
Welcome to the 5th volume of Trashcan Records, a compilation series on Stag-O-Lee, devoted to obscure and forgotten vinyl treasures from the 1950's and early 1960's. Compiled by Fedor, an Amsterdam-based record hound, whose huge collection mostly comes from flipping through thousands of used record boxes at Amsterdam flea markets for the last 25 years. For 'Cha Cha Bop' Fedor has selected an all-female beatnik extravaganza: the first vinyl compilation of its kind! From the bohemian misfit girl with her goateed boyfriend to the espresso sipping art school chick reading Kerouac. SIDE 1: 1. Zena Ayo - Long Long Gone (1959) 2. Rhonda Fleming - Cold Rain (1961) 3. Patsy Abbott & Margie Sherwin - Get Out Of Town (early 60's) 4. Honey Sanders - Some Like It Cool (1963) 5. Lynn Roberts - Beatnicks (1960) 6. Carol Gray - Cha Cha Bop (1959) SIDE 2: 1. Lyn Avalon - I Walk The Streets (1958) 2. Nancy DuPont - Weather Report Love (1959) 3. Kay Martin & Her Body Guards - Fever (1958) 4. Cara Stewart & The Gold Coast Boys - The Midnight Blues (1962) 5. Del Rae - Contemplation Blues (early 60's) 6. Sarah Northcutt - Leav'n Woman (1960)
Welcome to the 6th volume of Trashcan Records, a compilation series on Stag-O-Lee, devoted to obscure and forgotten vinyl treasures from the 1950's and early 1960's. Compiled by Fedor, an Amsterdam-based record hound, whose huge collection mostly comes from flipping through thousands of used record boxes at Amsterdam flea markets for the last 25 years. On Side A you will find a cool selection of uncomped jungle-themed songs. Side B will offer up six dreamy exotica tracks with otherworldly vocals and sultry melodies. SIDE 1: 1. Noro Morales - Safari (1951) 2. Ray McKinley - The Natives Are Restless Tonight! (1954) 3. Ronnie Savoy - Jungle Love Call (1961) 4. Bob Keene Orchestra - Swahili (1961) 5. Spooky Jones & The Governors - Ahbudh Pt.1&2 (early 60's) SIDE 2: 1. Carmen Lesay - Sunset Mood (1960) 2. Dave Ford & The Hollywood Flames - Hawaiian Dream (1959) 3. Biscaynes & Co-Encidentals - Midnight In Montevideo (1962) 4. Don Reid ft. The Voice Of Love - Nature Boy (1961) 5. Lynn Hope - Summertime (1955)
The African American bongo player known as Chaino released a series of sublime exotica albums during the 1950s, based around themes of "savage Africa," supposed tribal mating rituals, voodoo practices and other concepts of exotica excess. Born Leon Johnson in Philadelphia in 1929, he was raised on the south side of Chicago and began making a name for himself as a bongo player on the Chitlin Circuit of nightclubs catering to a black clientele. In 1957, he was discovered by the nightclub singer and producer Kirby Allan (AKA Sidney Allen Pitmann), who travelled extensively in African earlier in the decade and who was seeking someone that could emulate the ceremonial rhythms he encountered in Kenya and the Gold Coast. In a peculiar marketing strategy, Allan recast Johnson as Chaino, "an orphan from a lost tribe in Africa who was taken in by missionaries and brought to the US." Together they produced eight albums, typically with Johnson playing every instrument himself, with added shouts, whelps and pseudo-African language. 'Jungle Echoes', first issued in 1959 on the Hollywood-based Omega Disc, is a thoroughly mesmerising example of Chaino's over-the-top brilliance.
Four Flies is proud to exhume another classic soundtrack from the world of Italian giallo with Nora Orlandi's incredible score to the 1969 Riccardo Freda film 'A Doppia Faccia' (a.k.a. 'Liz & Helen'). Starring Klaus Kinksi, Margaret Lee, and Annabella Incontrera, this film is from a story by the king of the macabre, Lucio Fulci. For the first time ever on vinyl, this mysterious and charming soundtrack leads off with a sensuous main theme; a powerful track with great harpsichord chords progression and a melody that really stands out. Maleficent sounds, gothic atmospheres, and alarming voices, all make this soundtrack captivating yet disturbing at the same time. Featuring exclusive liner notes by Nora Orlandi herself, and stunning artwork by Luke Insect. Limited to 300 copies.
A deep journey into the secret history of Italian soundtracks from the second half of the '70s, focusing on sounds that were designed for cityscape chases, high-tension scenes, erotic nights, haunting and dream-like sequences. A collection of stunning jazz-funk, cinematic prog and urban disco, unveiling rare or unreleased tracks composed by some of the hip names of the Italian scene: Alessandro Alessandroni, Pippo Caruso (performed by Goblin), Stelvio Cipriani, Guido & Maurizio De Angelis, Bixio-Frizzi-Tempera, Gianni Oddi, Carlo Savina, Alessandro Blonksteiner, Franco Godi, Sergio Chiti and Gian Paolo Montori. Artwork by Luca Barcellona.
'Forever' is a special album that celebrates Alessandroni's genius and represent his musical testament. Composed and arranged in Namibia during the last months of his life, the album is a stunning collection of orchestral tracks that reveal Alessandroni's many virtues and abilities as a composer, arranger and multi-instrumentalist, fusing pop, jazz and classical music with his unique (Italian) touch.
VARIOUS: WORLD, CLASSICAL, SPOKEN WORDS ETC
Roza Eskenazi was a giant of rembetika, the urban Greek music of Ottoman origin associated with the poor underclass. Eskenazi's life was extraordinary: born Sarah Spinazi to a poor Sephardic Jewish family in Constantinople, probably in the mid-1890s, after an itinerant childhood, she began dancing at the Grand Hotel Theatre in Thessaloniki. She eloped with the wealthy Yiannis Zardinidis around 1913, with whom she bore a son, but after his untimely death in 1917, she placed the son in the care of an orphanage and moved to Athens, where she danced with Armenian cabaret artists. Eventually, the composer Panagiotis Toundas discovered her singing and arranged her first recordings for Columbia Records in 1929, which catapulted her to fame. Cutting over 500 songs in the 1930s, she became the leading exponent of the Smyrna school of rembetika. Running a nightclub in Athens during the German occupation of World War II, she hid resistance fighters and British spies and helped many Jewish families flee the country. She finally toured the USA in the 1950s, and though her career subsequently waned, a 1970s revival led to further work. The longevity of her output is such that her song 'Misirlu' was included on the soundtrack of 'Pulp Fiction'; the 16 gems collected here were recorded between 1931 and 1947. TRACKS: 01. Rast Gazél 02. Ousak Maré 03. Mes' Tou Zambíkou Ton Teké 04. Férte Bírres 05. Araví Ousák Manés "Dérti Ke Póno Apóktisa" 06. Yiatí Foumáro Kokaíni 07. Stamboul Ousak Manéten-By - P. Toúnda* 08. Harikláki 09. Yínome Andhras 10. Konialís 11. Dhódheka Chronón Korítsi 12. Barberáki 13. Yiannoúla 14. Me Zournádhes Ke Daoúlia 15. Yiannoúsena 16. "Ouzo, Hasís"
A titan of middle eastern music, the contralto singer Umm Kulthum was hailed as "The Voice of Egypt" or "Egypt's Fourth Pyramid," and as she reportedly sold over 80 million records worldwide during her lifetime, she is one of the most popular singers of all time. Born in a small village in the Nile Delta, either in the late 1890s or the early 1900s, she joined her father's family group at an early age and as a teenager, was taught classical Arab music by singer Mohamed Abo Al-Ela. The composer Zakariyya Ahmad convinced her to move to Cairo in the early 1920s, where the composer and oud player Mohamed El Qasabgi introduced her to the Arabic Theatre Palace, where she enjoyed her first taste of success, leading to her breakthrough in the early 1930s and subsequent tours of the middle east; appearances in local films and the regular broadcasts of her live concerts allowed her to surpass her rivals. At home, her peak period is seen as the 1940s and '50s, yet she continued to record enthralling work in the '60s and '70s, including 'La Ya Habibi,' an epic song of heartache, composed by Riad El Sombati, with lyrics by Abdelfatah Moustapha, first recorded in 1963. Kulthum has since been cited as an influence by Bob Dylan, Robert Plant, Bono and Jah Wobble, among many others.
Blog
Previous editions:
22/06/2021 08:18 SPOTLIGHT 24
14/06/2021 14:05 SPOTLIGHT 23
07/06/2021 15:42 SPOTLIGHT 22
01/06/2021 06:36 SPOTLIGHT 21
24/05/2021 09:13 SPOTLIGHT 20
17/05/2021 10:03 SPOTLIGHT 19
10/05/2021 12:41 SPOTLIGHT 18
03/05/2021 09:57 SPOTLIGHT 17
25/04/2021 12:48 SPOTLIGHT 16
20/04/2021 07:42 SPOTLIGHT 15
13/04/2021 07:32 SPOTLIGHT 14
05/04/2021 20:24 SPOTLIGHT 13
29/03/2021 18:39 SPOTLIGHT 12
22/03/2021 14:30 SPOTLIGHT 11
15/03/2021 14:13 SPOTLIGHT 10
08/03/2021 13:28 SPOTLIGHT 9
01/03/2021 14:47 SPOTLIGHT 8
22/02/2021 14:10 SPOTLIGHT 7
15/02/2021 16:29 SPOTLIGHT 6
08/02/2021 15:58 SPOTLIGHT 5