SPOTLIGHT 12
22/03/2020 16:54
Welcome to the Spot Light. Check out the latest psychedelic, cosmic, prog, freakbeat, folk, kraut, experimental, jazz, drone, mystical, and avant-garde sounds! https://www.shinybeast.nl/blog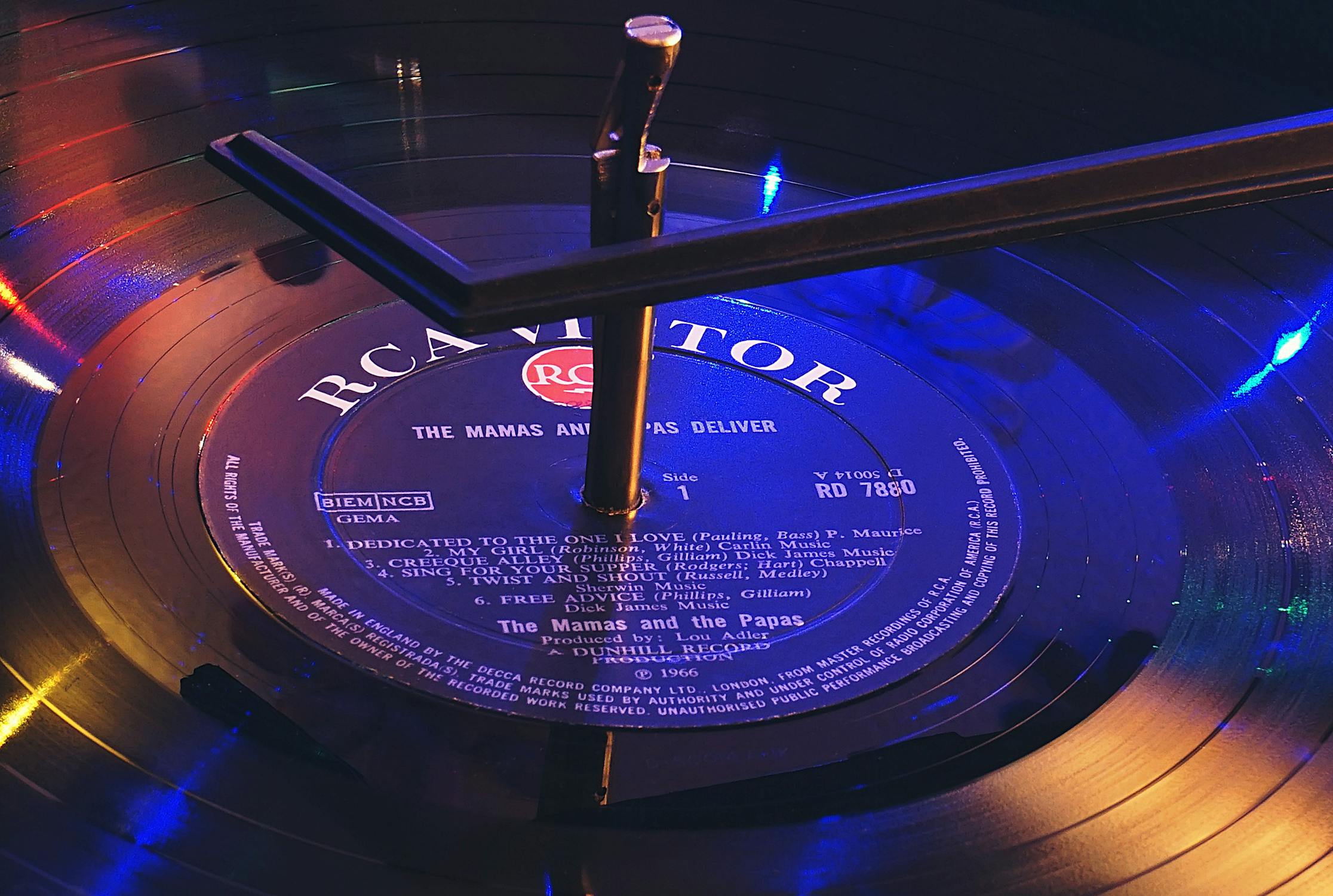 PSYCHEDELIC/PROGRESSIVE/FOLK
First official release of this massive freakbeat track, which has been carefully remastered from a high grade Oak demo disc with blessing from Pneumania. It also contains the original B-side, the Rush/Dixon track 'All Your Love', that was covered by John Mayall & His Bluesbreakers.
Another gauzy glimpse of psych-pop sunshine rolls in from Doug Tuttle today. The a-side to this single from Six Tonnes de Chair, 'Anywhere You Run' lopes in on a gentle jangle and a sun-faded feeling that's hard to shake. The song is a bleary-eyed cruiser passing by in slow motion, but even so it seems to end too soon forcing the needle back to the beginning for replays again and again. Both sides of the single pair well with Tuttle's blissfully beautiful 'Dream Road' LP. The songs here are cut from the same cloth as the album's dream-doused psych-pop, wafting in on autumnal breezes that ripples just slightly in the sun.
Dionysos's first album 'Le Grand Jeu' (1971) is one of the must-hear classics of Québec rock. Sung in colloquial French, drifting somewhere between swampy blues-rock and the emerging prog aesthetic, with some flute passages and a liberal dose of Hammond organ, it is likely the heaviest record made until then in the entire French-speaking world.
Reissue of the second album from Canadian heavy psych/prog band Dionysos, originally released in 1972.
New Zealander Joe Ghatt's debut album now on vinyl. First released on cassette by finest psych-pop-garage Aussie label Third Eye Stimuli Records, Six Tonnes De Chair joined their forces across the pond, build a bridge of love and worked hard to give this awesome album the awaited vinyl treatment. The vinyl edition has 2 exclusive bonus tracks.
First-ever reissue of this self-released album from 1972. Analog mastered by Don Hunerberg with revised artwork. Includes an unreleased track, liner notes, lyrics and never before see photos. Feral Sounds is honored to share this unique musical journey with a new audience. Recommended for fans of Michale Hurley, Bobb Trimble, Jim Sullivan and Michael Chapman.
Formed in 1968 by four ex-members of Les Sinners, including Les Jaguars lead guitarist Jean-Guy "Arthur" Cossette, La Révolution Française burst forth in the same year on their debut album 'C.Cool'. Beatlesque arrangements and crafty choruses on the A-side give a way to raw lysergic experimentation on the reverse's sprawling title track.
Levitating Churches' 2002 album 'Rock-n-Roll Hell' is a proto-punk powerhouse chalked full of boogie and guzzling with groove. Brutally (t)ripped out biker-boogie-garage'n'roll from the outer reaches! Active in Melbourne, these notorious scumbags on dope (not hope), including members with a background in legendary bands s.a. NZ's garage giants Slavetrader and The Hi-Tone Destroyers, are influenced by a.o. Roky Erickson, Radio Birdman, Dead Moon and Hawkwind.
Alba House Records has reignited Sister Irene O'Connor's mystical hymns of devotion and delivered them from the outposts of obscurity to be enjoyed once again on vinyl and CD! Recorded by nuns Sister O'Connor and Sister Marimil Lobregat on electric organ, piano, guitar and heavy doses of reverb in 1973 at the Catholic Radio and Television Centre in Sydney, Australia, 'Fire Of God's Love' is a haunting musical communion teetering somewhere between Hildegard von Bingen and The Space Lady... on the hills of Meggido! Twelve sparse and perplexing songs of beatific whimsy and apocalyptic esoterica. Out of print since the 1976 repress, this extremely limited edition lovingly replicates the original album design.
Reissue on vinyl of the 1994 debut EP by the band of which the members were born stoned. Smokin' psychedelic rock with traces of heavy, drugged out blues. Black vinyl limited to 400 copies and distributed properly for the first time in 25 years. The album has been completely remastered and the layout has been updated.
Reissue of classic second album by Sons Of Otis, originally released in 1995, reissued in 2000 by Mans Ruin and in 2012 by Burning World/Alone Records. Remastered and comes with new layout. Hard doom, space, stoner psych. For fans of 'Meddle'-era Pink Floyd, Hawkwind and early Monster Magnet
Suitably entitled 'Certified Organic', this EP contains 6 tracks that epitomise the Sunfruits' groovy free-form approach to song writing. The collection of tracks are both playful and serious, luring you in with infectious rhythms and melodies, while sitting you down for a deeper conversation concerning environmental collapse, social uprising and the willingness to change. Sunfruits revive the '60s psychedelic sounds with their very own garage-pop spin, blending their own wonky twist of modern disco beats and tropicalia inspired freak outs. The EP will please the ears of fans of Khruangbin, Nice Biscuit, Babe Rainbow, Bananagun and other psychedelic purveyors. While the band is new to some, the members have been kicking around the Melbourne music scene for some time. Founded by Winter McQuinn (IV League, Culte, Cracker La Touf), their members include Acacia Coates (Pinch Points, Slush) Shelby De Fazio (Bad Bangs), Gene Argiro (Stella Bridie, Bluey) and Evie Vlah (Jungle Cuffs). Co-release with Third Eye Stimuli (Australia).
Reissue with unreleased tracks from the only one tour of this super group composed of Franco Battiato, Lino Capra Vaccina, Juri Camisasca, Mino Di Martino, Roberto Mazza and Terra Di Benedetto did in 1975. In the mid '70s the Italian underground scene also seemed to mature an existential priority of yearning toward a new psychological universe, with the firm idea to colonize an uncharted space of a necessary and infinite path of spiritual redemption. In this context, the short experience of Telaio Magnetico was born from the confluence of Battiato's experimental efforts in works such as 'Sulle Corde Di Aries', 'Clic' and 'M.elle The Gladiator' and Albergo Intergalattico Spaziale's new esoteric electronics. A mosaic of metamorphic sounds and frequencies of unfamiliar constellations, the music of Telaio is an imaginary trimurti of "energy-cosmos-mind". Synths and lowrey organs draw sidereal labyrinths and landscapes scanned to infinity by a harmonic percussion arsenal. Whispering and radical impro-vocals are lost as delusional fugues in centrifugal vortices and at the same time seem to offer a compendium of religious chants which evoke both a Tibetan chorus, Indian pujas or the Gregorian tradition. A unique creative moment that in addition to the references with the German Kosmische Musik and the British space-rock seemed to be perfumed by the influence of Gurdjieffian mystic and had roots even in minimalist drones of Terry Riley and La Monte Young as well as parallels with the contemporary research of authors such as Alvin Curran and the following explorations of Futuro Antico.
Québec group Ungava's first and only album (1977) is a seamless blend of progressive rock, jazz fusion and pastoral folk. At its core a virtuosic trio of guitar, bass and drums, the band adds electric piano, sax and flute to great textural effect. Long neglected, the original issue is now a highly valued collector's item.
Debut album from this synth doom act from France. For fans of Tangerine Dream, Ashra, Black Sabbath, Saint Vitus, Umberto, Zombi, Hawkwind, John Carpenter. Black vinyl.
In 1998, Gearfab released a limited 500 vinyl pressing of this great early '90s Pacific Northwest Psychedelic band. They came to the attention of the label through a tape sent to them and, immediately upon listening to it, Gearfab was in awe of how much their music sounded like it came straight from the 1960s: twangy guitars with lots of reverb and wah-wah, haunting farfisa organ, pulsating bass riffs, great harmonics, and fantastic drums!! In addition to the original 12 tracks, the band guys have dug up 10 more tracks.
GARAGE/BEAT/SURF/ROCK'N'ROLL
BullyBones have been making impact on stages all over the UK, including the Camden Roundhouse (Punks 40th Anniversary) and Isle of Wight Festival (headlining the Kashmir Stage), and have also had their songs used on surf videos for both O'Neill and Billabong. Having previously released material via CD, cassette and Bandcamp, it was time to put something on a record. But not one, not two, not three, but four pounding tracks! Limited to 300 hand-numbered copies, side A kicks off with the BullyBones take on Lyres' 'She Pays The Rent', followed by the self-penned 'So What Of The Age?'. Side B fires straight into 'White Boy', finishing neatly with 'Loose Eel'. "Bullybones remain the most exciting underground UK band making brand-new-retro rock'n'roll and still scratching at the doors of the Music Bizness." ~Louder Than War.
Fancy some more lip-smacking rhythm & blues in the vein of The Animals, Pretty Things and Downliners Sect.... look no further! If you were wise enough to get the 'R&Beat' LP you will know what the sounds are like - lung-busting vocals from Lord Essien, backed up with instrumentation from Paul Orwell. Recorded at the same session as the LP, these four tracks show all the emotion and energy of the mid-'60s.
Outtacontroller from Halifax, Canada unleash their album 'Sure Thing'. The band has their trademark punchy punk rock bass line and overwhelming chorus - this is the most powerful present day power pop. Five years after their record 'Television Zombie', 'Sure Thing' continues to kick off. Comes with two sided colored insert.
What a goddamned mouthful. What a bloody earful. Punk rock'n'roll without the spit shine. Jackson Reid Briggs, after a year or two playing solo and exiled from his home, adrift in the world's most liveable city needed a backing band. Sandwiched somewhere between his hometown's The Saints and Neil Young at his most ragged, playing in a dirty old pub on the outskirts patronised by locals only. 'Hammered' is its 4th album and it's out on Beast Records!
Finally here's the fourth volume of this killer compilation series. A few years have passed and Groovie Records have digged deeply in to Brazilian archives, dumps, stores, caves, and in the most obscure and faraway places to bring you another unbelievable selection of fuzz, psych and crazy tracks from the tropics. SIDE 1: 1. Paulo Diniz - O Trevo 2. Sidney Simoes O Durao 3. Grupo Nozes - Moto Viagem 4. Arthur Rezende - A Sua Fuga Nao Vai Adiantar 5. Amaury Braga - Nao Some Nao 6. Artiz Antoni - O Reia Da Selva 7. Osny Ricardi - Quero Apodrecer Com Você 8. Os Ingênuos - Garotinha Teimosa 9. The Youngsters - Abertura SIDE 2: 1. Brazilian Tropical Show - Anabela 2. Pedro Paulo - Ponha No Lugar 3. Os Belgas - Preciso De Ajuda 4. Os Lobos - Cabine Classe A 5. Os Cleans - Um Dia Que Se Vai 6. Os Litles - Maze 7. Coimbra - O Astronauta 8. Edgar Bezerra - A Minha Cabeça (Ye Ye Ye)
POP/ROCK/WAVE/NOISE
Gentle Ben..... Satorially splendid egomaniac. The crooner, the howler, the nightrider, the heartbreaker. Hits like a shit faced-brickie then caresses your bruised tender flesh with long girlish fingers. Rumoured to be one half of Six Ft Hick in his capacity as half of the Corbett Brothers... Outstanding! His Sensitive Side... Four or more veteran session musicians flown in from around Brisbane. They create music of a rare and savage beauty. Soaring highs, crunching lows and inbetween only the sound of grown men crying into their beers and young lesbians gasping for air. 'The Beginning Of The End' was previously released on CD through Spooky Records in 2005. For the first available on vinyl through Beast Records!
This album by indie pop artist Jordann from Montréal is full of hazy, layered synths and suave vocals. Don't sleep on this one!
Here is the long-awaited sixth volume of the well received electronic compilation series from the Color Tapes label, presenting obscure recordings from the '80s. As with the other volumes you can find great examples of cold wave, minimal wave and synth electronics made by obscure British acts. TRACKS: 01. Berserk In A Hayfield - After Dusk 02. The Lord - Controversial 03. Silicon Valley - Electro Switch 04. Neutron Scientists - Cabaret Futurama 05. Lives Of Angels - Artificial Ignorance 06. Modern Art - Golden Corridor 07. The Lord - Gonna Dream My Life Away 08. Echophase - Controlled Experiment 09. Disintegrators - Radioactive 10. Mystery Plane - Burning Desire 11. Modern Art - Dimension 2
Reissue of 200 album by this Finnish rock band. Limited edition of 400 copies on black vinyl. Includes 1 bonus track.
This 2CD digipack set contains 49 tracks from the duo that operated under the monikers of Steve & Stevie, Tin Tin and The Fut. Includes nine bonus tracks from 1972-1974.
INDUSTRIAL/EXPERIMENTAL/NOISE/NEOFOLK/GOTHIC
Italian sound artist Giulio Aldinucci returns with his third album on Karl: 'Shards Of Distant Times' is again a truly masterfully composed and sound-designed ambient masterpiece and a more than worthy follow-up to the critically acclaimed 'Borders And Ruins' (2017) and 'Disappearing In A Mirror' (2018) which both made it onto several year's best lists.
Two musique concrete symphonies of industrial sound, in which musical relationships emerge from sounds more often regarded as noise. All the sounds were recorded by Sounds of Changes, a pan-EU project capturing obsolete and endangered industrial and domestic sounds.
'UN/FINISHED MUSICS VOL. 2' - These rare recordings were recorded as part of the legendary Prescription label album series in the late 1990s that resulted in the album 'Astral Disaster'. Coil were invited to record at Sun Dial's studios beneath the London Bridge Hop Exchange. This studio was originally know as Samurai studios that was originally built and owned by Iron Maiden. The premises in Victorian times was an old debtors prison which had three levels underground, and still had the original chains, manacles and wrought iron doors from the old prison. This caught the attention of John Balance and was very keen to record there. At Gary Ramon's invitation, Coil spent a number of days recording at the studio during Halloween 1998 and they developed a number of tracks some of which resulted in the 'Astral Disaster' album. For various reasons, some of the unissued material and mixes released on this album were omitted from the original 'Astral Disaster' album, and so now is the opportunity to listen to the second volume of 'The Astral Disaster Sessions'. The album includes all previously unissued mixes and alternative versions, and includes 'The Mothership' which was the first version that was later remade in the sessions as 'The Mothership And The Fatherland'. Taken from the master tapes and remastered by Denis Blackham. Limited to 500 copies on black vinyl.
Die Angel, the duo project of Ilpo Väisäinen (ex-Pan Sonic) and Dirk Dresselhaus aka Schneider TM, starts its third decade of sonic explorations with the release of album #10 which bears the programmatic title 'Utopien I'. Die Angel delve deep in to the microcosms of tones, shaping nuanced layers of abstract sound that integrate elements of musique concrète, minimal music, industrial, noise, blues and psychedelia, and yet bear the unmistakable Die Angel signature.
Beatriz Ferreyra has been at the forefront of electroacoustic music composition since 1963 when she joined the Groupe de Recherches Musicales as one of Pierre Schaeffer's research assistants. She is one of very few composers still performing who was instrumental at the beginning of Schaeffer's theories of sound objects and reduced listening techniques. She continues to compose commissioned works and perform around the world in a career that has spanned some sixty years.
The next chapter in the 20 year history of Galerie Schallschutz uncovers the secret machinations and goals in the world we live in. This concept album deals with the definition and meaning of being human. It's an overview of what we are and want to be and how the fundamental principles of humanism has changed throughout several decades by which our own values are diluted to the extent where they no longer exist. This release (limited to 350 copies) comes in a huge deluxe box with 3 different kinds of media and is a very special and rare package! It contains a 12-inch LP (6 tracks/running time: 36 min), a CD (10 tracks/running time: 66 min), a cassette (9 tracks/running time: 56 min), a large inlay and GS logo patch. Each album has got his own sound character and specific style to get the appropriate impressions and emotions of ':ZOON : LOGON : ECHON:'.
Totally killer album of two side-long tracks. An organism of shredded memories, connections and relations. Existing because of mixtures, collages, escapism and rescues. Behind Goose are two of the currently most forward thinking and exciting young Swedish musicians: pianist Johan Graden and DIY studio wizard Daniel Ögren. Sounding like nothing else. This album is a witchy brew of fevery nights and melancholic dreams. As if DJ Shadow followed up 'Endtroducing' with an album full of European jazz and folk samples instead of US soul and funk. Co-release with Italian label Black Sweat Records. With gorgeous album artwork by Vito Manolo Roma.
First in this series of recordings and documents of artists of the NNOI Festival. The design of the entire series is based on drawings by Frank Diersch, made for this project. D. v. Euler-Donnersperg side: unreleased tracks from his wild beehive. Felix Kubin side: Felix Kubin accompanies René Clair's silent film 'Entr'acte' from 1924 live with a new electro-acoustic soundtrack, which refers to the surreal choreography, the contrasts in content and the fast editing sequences of the film in rhythmic cut-ups. Rene Clair's film is a real jewel of surrealism and is largely unknown to this day. The director radically experiments with cinematographic effects, provokes absurd exaggerations, which sometimes take on blasphemous proportions.
This collection of field recordings by the London Sound Survey brings the Thames to life through sound. Over many years Ian Rawes has made an audio mosaic reflecting this extraordinary landscape, from Tower Bridge to estuarine marshes and a now-lost oil refinery, allowing listeners a unique insight into the experience of these places.
Bruce Russell (The Dead C) and Noel Meek return with their second harsh noise collaboration. Their first, 'Classical Music' (2018) was an all-electronics wrestling bout that simulated engine testing on a long-haul passenger jet. This album combines guitar, violin and electronics and was recorded in a wood workshop. You can hear the power tools, even though none were actually used. Extreme noise can sometimes be associated with offensive, racist or extreme-right views. The New Zealand duo have chosen to spotlight that problematic tendency by recording this record in Christchurch, scene of that country's worst right-wing terror atrocity, and calling it 'Say No To Hate'. It is an affirmation of life and collaborative solidarity, one of the signature characteristics of the fully international scene from which it springs. Mixed and mastered by Lasse Marhaug. Limited to 200 copies.
Daniel Ögren is one of the most unique artists in Sweden. He lives in the shadow of his music and while he's still mostly unknown by the great masses, he has started to gather a strong alliance of followers and fans. 'Fastingen 92' is produced, recorded and mixed by Ögren himself. The music is composed by Ögren and recorded layer by layer, mostly played by Ögren on various instruments. But some amazing guest contributions include Anna Ahnlund's vocals on the track 'Idag' (the only vocal track on the album) and Josefin Runsteen's drumming. On 'Fastingen 92' (a place and year in Sweden which had the most importance to Ögren) Ögren mostly draws inspiration from the geographic environment that is his home, but he has also been inspired by other places that have made a great impact on him ('Annalena' is his mother's name). All titles have a meaning, but the music has to speak for itself, as we wrote before: Ögren likes to live in the shadow of his music. This special and characteristic music has its roots in South American folk music, soul, nordic folk music, and film soundtracks, but when you listen to Ögren's music it's very hard to define it. It seems familiar, ancient and alien at the same time. With cinematic gestures he manages to create a completely new universe full of strange and fascinating life.
Originally composed by Maggi Payne between 1984-1987 for the performance group Technological Feets. Formed by video artist Ed Tennenbaum in the San Francisco Bay Area in 1981, the group combines dance, live video processing and music. 'Ahh-Ahh' was first released in 2012 on Root Strata. Composed on an Apple II computer and various early sampling devices, Payne's compositions are a vibrant response to the call from the moving body. Populated with buoyant pulses, graceful analogue swells, dense fog-like drones and cascading rhythms that shift in space, 'Ahh-Ahh' is a vital document of not only these early collaborations, but of computer based music as well. She studied with many greats in the field, including Gordon Mumma, Robert Ashley and David Berhman.
Fully immersive electronic music by US composer Maggi Payne, inspired by the arctic winds. Maggi Payne's sound worlds invite the listeners to enter the sound and be carried with it, experiencing it from the inside out in intimate detail. The sounds are almost tactile and visible. The music is based on location recordings, with each sound carefully selected for its potential-its slow unfolding revealing delicate intricacies-and its inherent spatialization architecting and sculpting the aural space where multiple perspectives and trajectories coexist. With good speakers, some space in your schedule, and a mind-body continuum willing to resonate with Payne's electroacoustic journey, but then it will take you to places that other music can't reach. From the sounds of dry ice, space transmissions, BART trains, and poor plumbing she immerses the listener in a world strangely unfamiliar. Maggi Payne is a composer, video artist, recording engineer, photographer, and flutist and is co-director of the Center for Contemporary Music and a faculty member at Mills College, in the San Francisco Bay Area.
'Casablanca Flamethrower' is Prurient's first proper full length for Tesco Organisation. Thirteen tracks of doom electronics crowded by voices of industrial cynicism focused on four theatres (corridors of violence): Ural tracers, Guadalcanal Necrophilia, Normandy Reaper, Casablanca Flamethrower. Comes in deluxe full colour FOC cover and silver print and special inside-print of sleeves and a numbered card. Casablanca - A hiding place and escape route. Flamethrower - A weapon designed to drive people out of hiding places. Limited to 250 copies on black vinyl.
This is a reissue of a cassette tape put out in 1997 under Richard's Deadline Recordings label. What originally intended as a split release between Richard Ramirez and Marco Corbelli eventually evolved into a collaboration. The long out of print tape was released in limited quantities of 35 copies and have already been sold out a long time ago. Under the approval of late Marco's sister, and at the suggestion of Richard in making this 2 decade old noisy masterpiece available again, the 4 tracks have been fully remastered and given a new lease of life. It is presented in its full pulsating and heavily layered harsh noise glory with new artwork images and photography by House of S&M (Raws & The Butchdick Collection). Limited to 240 copies.
Els Vandeweyer is a Belgian vibraphonist, percussionist, and composer currently living in Berlin. After studying classical percussion in Antwerp and jazz vibraphone in Brussels and Oslo, Els co-founded the IMI Kollektief, whose critically acclaimed album 'Snug As A Gun' was released on Clean Feed in 2006. Cover art by Els Vandeweyer and Robert Schalinski.
Massimo Magrini is well known for his main project Bad Sector. 'Vrachnas' is inspired by hypnagogic hallucinations and presents one long track full of drones, noises, distant voices, surrealistic soundscapes, fragmented sounds..., for a real journey into the obscure side of mind. Hypnagogic hallucinations: vivid perceptual experiences that typically occur at sleep onset. Hypnopompic hallucinations are similar experiences but occurring at awakening. Sleep paralysis: a state when, during awakening or falling asleep, a person is aware but unable to move or speak. It may include hypnagogic hallucinations, such as shadowy figures entering the room while the subject is paralyzed. During the paralysis the sleeper may hear imagined sounds like humming, buzzing noises, voices and whispers. Released in an elegant matt varnished three panels ecopack with an amazing artwork of illustrator Mastereaster. Edition of 400 copies.
Experimentation and Italian library music are the coordinates in which 'Didactic Music' is written, the second work of the solo project Mouse and Sequencers by Nicola Giunta (The Lay Llamas), published by Backwards. The Sicilian multi-instrumentalist makes a "catalog" of genres that range among a melancholic bucolic-folk, documentary field recordings, fleeting expeditions in space and small experiments in 'Sala Macchine', to quote Amedeo Tommasi. From the sidereal ambient music of 'Ancient Chants' to the late-summer suggestions of 'Unmapped Islands', which bring to mind some atmospheres from the only work by Mirrorring (Grouper and Tiny Vipers), 'Foreign Body', passing through the graphite-blues of 'Giant Squids' and the electronic perfumes à-la "Silver Apples Of The Moon" in 'New Socialism', Giunta gives us a precious prism with 17 faces that shines with its own light, spreading absolutely colorful emotions on the walls of our soul. There's nothing left to do but listen to it and let yourself be carried away. Even the artwork is inspired by certain 'library music' album covers of the '70s. Comes in an elegant digipack. Artwork by Nicola Giunta.
This time Fabio offers a monumental work: eight long tracks contained in a huge box set with four compact discs. Musically it stands on the new course of the artist: together with the classic ambient and drone atmospheres that we know well, this work has more dynamic parts with rhythms and pulsations, and more melodic parts. A perfect meeting between ambient music and Berlin-style electronics, between intimate and dreaming atmospheres and epic soundscapes. Comes in an elegant matt finish box, with four cardboard wallets inside and one insert.
This LP focuses on recorded sound and structures made with recorded sound. How the original sound was produced and the objects used in the production of the sounds is of secondary interest. Tiny details in the sounds are important and what might appear to be insignificant, dull or uneventful is often salient. Acute, obsessive listening brings these elements to the fore.
JAZZ/AVANTGARDE
Reissue of 1973 album by Angelillo et Hamel from Québec. A really interesting album for bossa jazz, funk and groove lovers.
Inspired by a poetry booklet by Kenneth Patchen (from which it takes it's title), this album focuses on expression and emotion. Recorded and first released by FMP in 1984. Peter Brötzmann: alto, tenor and baritone saxophone, a-, e-flat and bass clarinet, tarogato.
Tashi Dorji (electric guitar) and Tyler Damon (drums/percussion) have developed a musical language that is not only shaped by original forms as free jazz, metal, rock and Buddhist monastic music. Their sound merges passion and emotions of literature, art, cultural movements, politics - flashes of ecstatic intensity, blurred timbral lines, fractal repetition, noir-ish, cinematic mystery and inclinations toward free play hint that the two are pleased to follow a winding path to destinations yet unknown. Recorded by Dave Zuchowski, March 25th, 2018, as part of Elastic Arts' 2018, Chicago.
'Live In Europe Vol. 1' captures a series of the artist and his quartet's performances throughout Europe in 1975. These gigs reflect Howard's peculiar musical identity on the free jazz scene of that era. Remastered and limited to 300 copies.
ELECTRONIC MUSIC/AMBIENT/D'N'B/TRIPHOP
Bleak Engineers is a cold wave project of Svetlana Zombierella and Alexander Moralez. Zombierella is known as the vocalist and bass player of the surf-rock band Messer Chups and the rock'n'roll band The Bonecollectors. Moralez (aka Kind Human Being) is an electronic musician, label owner of Mosaique Records and the regular DJ, resident and curator of the Mosaique club. The Bleak Engineers make melancholic wave with live guitars and other instruments such as vintage drum machines and synthesizers of the '70s and '80s.
Repress of 300 copies on clear vinyl. Second album of Dernière Volonté's minimal electronic project - a taste of future retro synthi pop!
SOUNDTRACKS/LOUNGE/CULT ETC
The complete OST to 'The Legend Of Zelda' (NES) and 'Zelda II: The Adventure Of Link' (NES) games, with selected tracks from 'A Link To The Past' (SNES) and 'Ocarina Of Time' (N64).
Blog
Previous editions:
22/06/2021 08:18 SPOTLIGHT 24
14/06/2021 14:05 SPOTLIGHT 23
07/06/2021 15:42 SPOTLIGHT 22
01/06/2021 06:36 SPOTLIGHT 21
24/05/2021 09:13 SPOTLIGHT 20
17/05/2021 10:03 SPOTLIGHT 19
10/05/2021 12:41 SPOTLIGHT 18
03/05/2021 09:57 SPOTLIGHT 17
25/04/2021 12:48 SPOTLIGHT 16
20/04/2021 07:42 SPOTLIGHT 15
13/04/2021 07:32 SPOTLIGHT 14
05/04/2021 20:24 SPOTLIGHT 13
29/03/2021 18:39 SPOTLIGHT 12
22/03/2021 14:30 SPOTLIGHT 11
15/03/2021 14:13 SPOTLIGHT 10
08/03/2021 13:28 SPOTLIGHT 9
01/03/2021 14:47 SPOTLIGHT 8
22/02/2021 14:10 SPOTLIGHT 7
15/02/2021 16:29 SPOTLIGHT 6
08/02/2021 15:58 SPOTLIGHT 5